Volvo Concept Coupe Shows The Future Design Language Of The Brand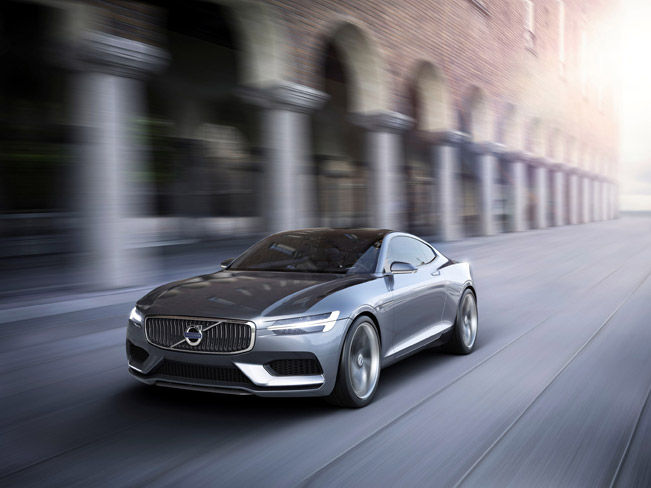 Volvo Concept Coupe was inspired by the modern and extremely progressive Scandinavian lifestyle and design. Of course, the concept includes iconic elements for the brand, but it is the first of a series of three concept cars that reveal the design possibilities created by the company's new Scalable Product Architecture (SPA).
The design of the vehicle is made by Thomas Ingenlath, who is the new Senior Vice President of Design. Through it, he aims to give an idea of the next generation of Volvo models, starting with the forthcoming XC90 in 2014.
When one looks at the concept it immediately creates on them a powerful visual impact, thanks to the new proportions and athletic stance. In addition, the distance between the dashboard and the front axle is extended and the greenhouse has been moved rearwards.
Other new design cues are the new lower hood, roof, and 21-inch five-spoke wheels. A beltline that spans an elegant bow along the whole car additionally highlights the sporty visual characteristics of the car. Entirely new are the topography on the hood and the 'floating' grille, flanked by headlights featuring new T-shaped daytime running lights guides.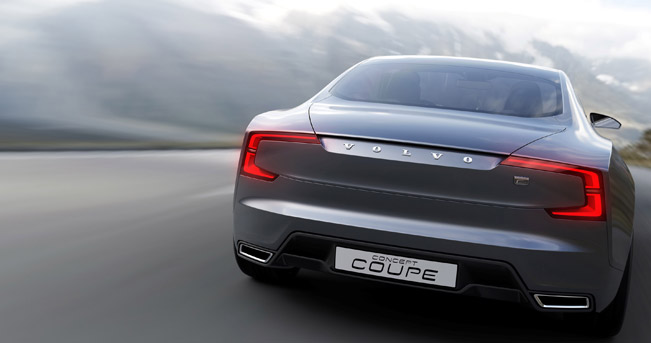 As a matter of fact, the Volvo Concept Coupé includes design elements which refer back to 1960 Volvo P1800. For the concept, the designer has used elements inspired from the P1800 exterior and interior. For instance, a highlight in the interior is the sparkling crystal gear-leaver which perfectly complements the blue-grey exterior.
Throughout the interior is also visible a leather instrument panel, inlays made of naturally aged wood and the dark blue woven carpets as well as beautifully machined metal details. Furthermore, a large portrait touch-screen is an embodiment of Volvo Cars' human-centric user experience.
The new Volvo Concept is powered by gasoline plug-in hybrid system. It is the most powerful version in the new four-cylinder Drive-E engine family. The concept vehicle includes a two-liter high-performance Drive-E gasoline engine with a supercharger and turbo. On the other hand, the petrol engine is matched to the electric motor on the rear axle. Volvo Concept Coupé delivers a total output of around 400 hp (294 kW) and over 596 Nm (440 lb.-ft.) of torque.
Source: Volvo