Volvo To Unveil The Third Concept Car In The Trilogy In Geneva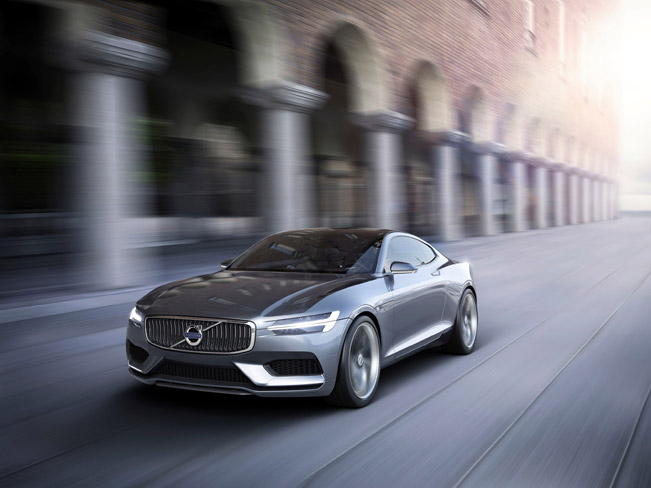 2014 Geneva Internetional Motor Show will be very special event for the most popular Swedish automaker - Volvo Car Group. At the show the manufacturer will reveal the third and final vehicle in the current series of concept cars.
The new concept model will be unveiled on 4th of March, and will join the already presented Concept Coupe and Concept XC Coupe on Volvo's stand. The same design approach has been applied on the new vehicle like the previous two. This means that the new concept car has been built on Volvo's brand new chassis, titled Scalable Product Architecture (SPA).
In addition, what also has been revealed is that the concept will be powered by its new Drive-E Powertrain. Unfortunately no other information has been officially disclosed by the brand, and even more – it didn't even release a teaser image of the future car.
So the only thing left is to wait less than a month in order to see what kind of vision Volvo designers have for the future. And more precisely, those who are lucky enough to visit the show will get the full idea of Volvo's future, having the chance to see the trilogy of concept cars all together.
Source: Volvo