Vilner completes Carlsson Mercedes-Benz S500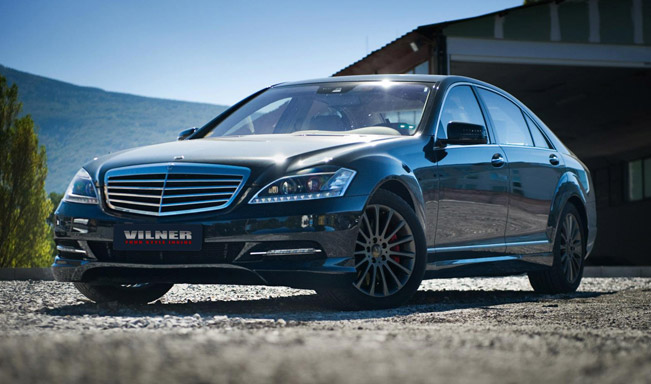 I am always excited to announce a whenever there's something new going on around the Bulgarian tuning company Vilner. Now, the fellows have made a major commitment in transforming three emblematic vehicles.
Namely the cars are Mercedes-Benz S500 by Carlsson, Audi S8 and Mercedes-Benz S63 by Brabus. In fact the last one is the only fully completed by Brabus Mercedes commissioned by Bulgarian.
Today, Vilner has given more details on the work done on the S500 Carlsson. More information around the other cars is expected very soon.
But to go further into details, the exceptional work on the S500 started with light touches on the back lights of the car. In addition, the front lights were further developed in order to keep the masterful presence. They are finished in matte black, black from and red accents.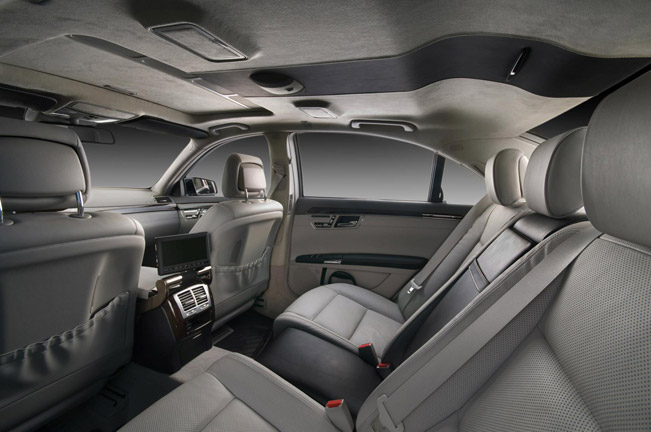 Next, the tuners have given this Mercedes-Benz an alcantara roof, black shades and black alcanatra accent on the rearview mirror. The steering wheel has been also tweaked and now it looks more like one of S65.
Furthermore, they have installed a monitor on the center console and a digital TV tuner with MPEG4. The interior enhancements continue with the alcantara ceiling. In fact it was accentuated even more with black nappa leather with light gray stitching.
Source: Vilner