Vilner Team Challenges the Maybach Styling: Did They Make it Better?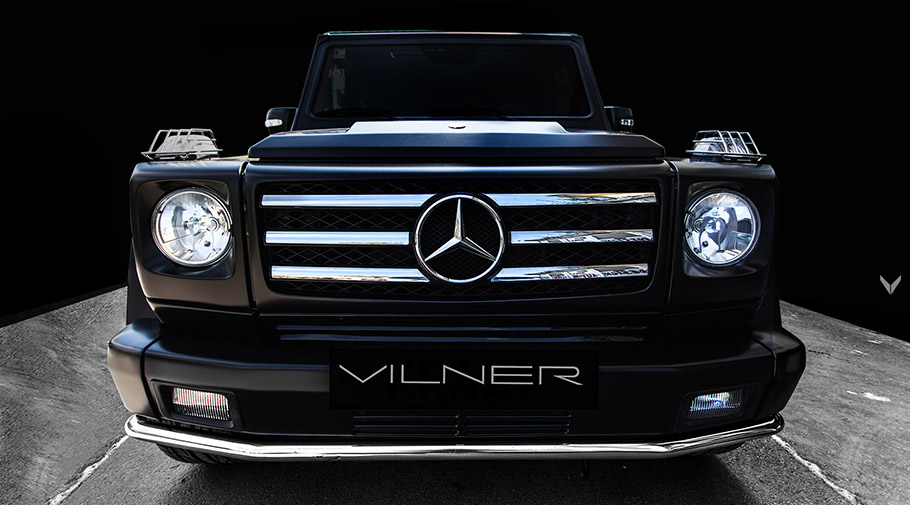 And here we are reviewing one more impeccable styling concept. And an aggressive one too. In its core it is a brutal Mercedes-Benz G 55 AMG. In fact, this one has undergone previous tuning programs, but as it seems, the owner is still not satisfied. And here's where Vilner shines!
The task? Pretty straightforward: the team of specialists was asked to reshape and upgrade the interior and make it better than the interior of the latest G 650 Maybach Landaulet. Ambitious, isn't it? So, let's find out what the final result looks like!
Interior concept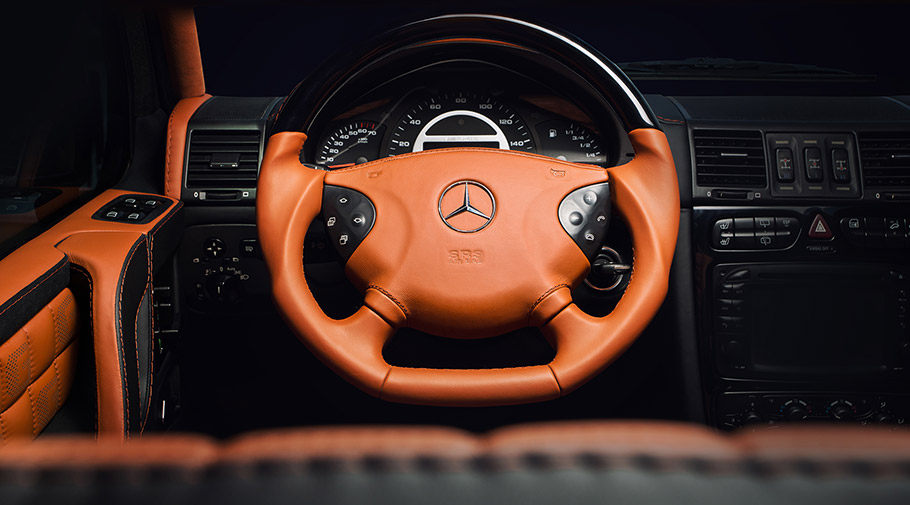 The revised cabin is dominated by fine leather in Soft Cocoa Brown-Orange color and contrasts with the especially chosen black and brown-orange stitching. What catches the eye the most is the square-shape seat styling. This idea has its own story: the owner of the G-Class is an avid player of chess and wanted to honor the game in a certain way. Most satisfactory, if you ask us!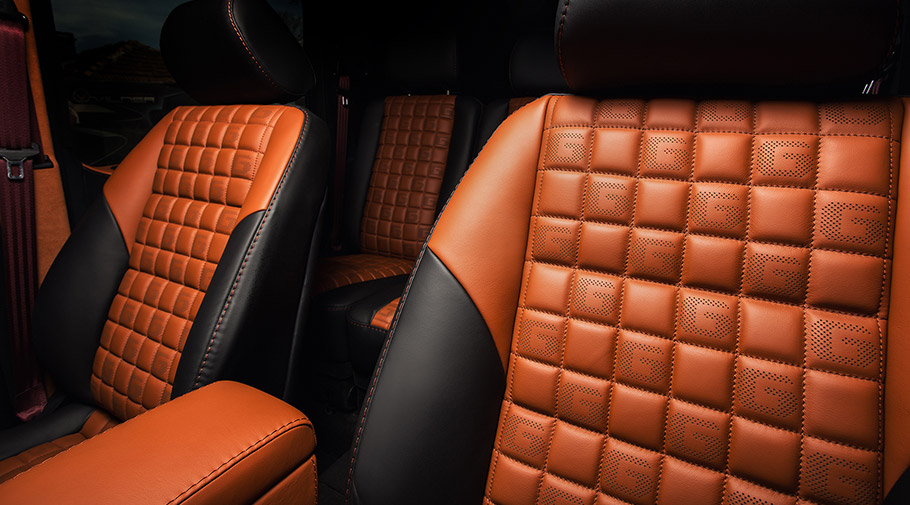 The rest of the cabin components follow the same styling language: the steering wheel is covered in this very same brown-orange leather, while the dashboard is covered by black leather. This color scheme not only resembles the color pattern of the seats, but also excludes unwanted reflections on the front window. And there was also one more thing added that heavily contributes to luxury: a noise reduction layer. Having a quiet cabin is almost orgasmic for some people out there. And we do believe that this noise reduction is vital for the comfortable feeling of passengers.
SEE ALSO: Putting BRABUS to shame: a comprehensive guide by Vilner Bulgaria
The roof is covered in black Alcantara and the luggage space benefits from numerous black additions. The decision for this black coloring is no coincidence: it makes a fine contrast with the brown-orange coverings and does not add to this window reflection, just as the seat coverage.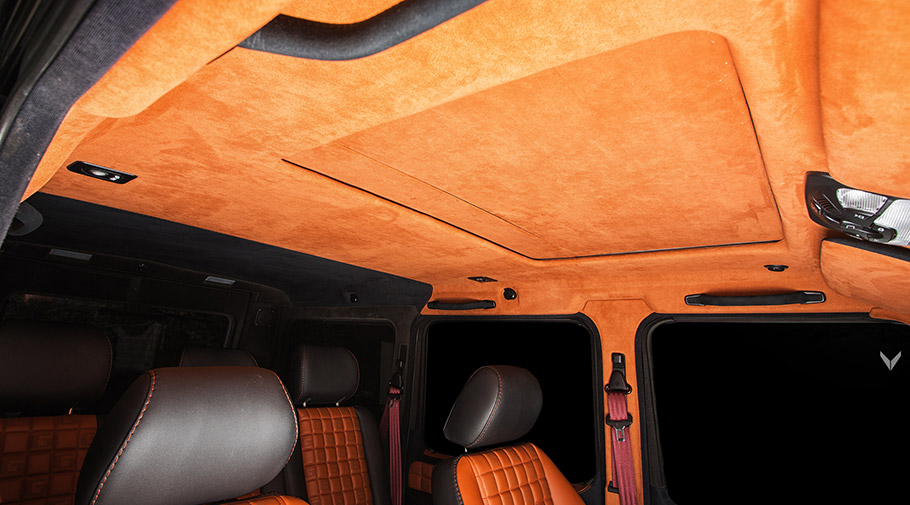 Also, there is one more addition that caught our eye: the seatbelts. As it seems, these are sports-focused and give off this scent of adrenaline and aggression. Pretty controversial to the overall cabin styling, but at the same time these do resemble the brutal nature of the G-Class. And yes, we do like them!
Source: Vilner Bulgaria
Images Source: Vilner Bulgaria