Spyker B6 Venator [official render images]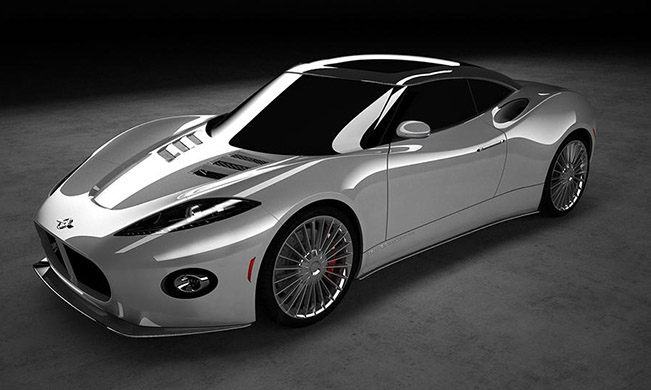 Spyker B6 Venator Concept was introduced at last year's Geneva Motor Show. The sports car was planned to go into production in the beginning of this year, but that didn't happen. However, a report is saying that the B6 Venator will be launched in the spring of 2015.
The manufacturer has published two renderings, which look pretty much production ready. The final vehicle is really impressive and we don't expect any significant changes at this point. Of course, there will be a different front bumper, modified side mirrors and a new ventilated front hood.
Nothing is mentioned about the performance and the powertrain, but previous report is saying that the B6 Venator will feature a V6 engine with around 375HP (276 kW), so the car will accelerate 0-100 km/h in around 4.0 seconds and the top speed is going to be close to 300 km/h (186 mph). The curb weight will be around 1,300 kg (2,870 lbs), which promises impressive time attack times.
A lot more powerful versions are also expected, because Spyker B6 can be a direct rival to the astonishing Lamborghini Huracan, which was recently announced and has a 5.2 liter V10 with 610HP (449 kW).
Stay tuned for more information and pictures of Spyker B6 Venator.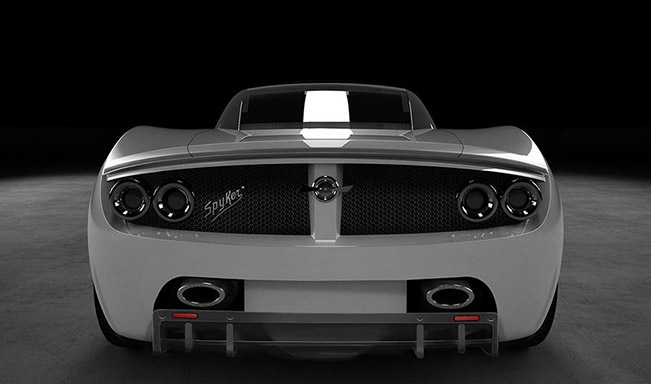 Source: Autoweek