Beautiful Drawing From Mercedes Team: S-Class Cabriolet Comes Our Way!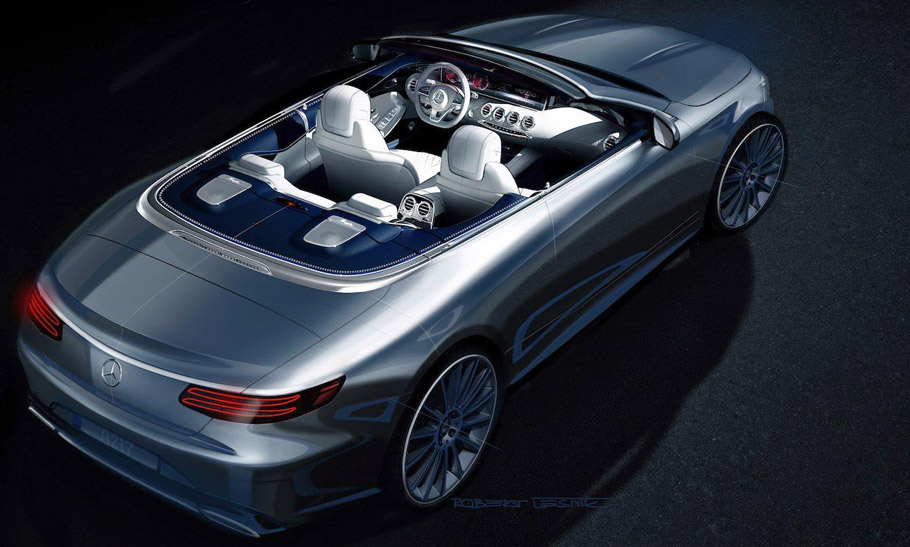 Mercedes-Benz has just released an image, that sets the stage for the Frankfurt Motor Show, which will take place next month. What I am talking about is a teaser drawing for the upcoming S-Class Cabriolet vehicle that will be unveiled at the festival.
The S-class, brand's flagship models since 1971, will now feature a special electric folding roof with numerous layers and configurations and it will remind the shape of S-Class Coupe, but at the same time it will be a bit larger, so the roof has its own place, when folded. As we can see from the picture, the vehicle contains all these Mercedes details and components, that make it one of the most distinctive and desirable vehicles today. But we also see that slight change at the back of the vehicle. It would be interesting to see the final result.
The lineup will be geared with engines, known from the S63 and the S65 models, along with rear-wheel-drive system. But don't worry. The luxury vehicle will also be offered with special 4MATIC all-wheel-drive system upgrade. As always, Mercedes team thinks for all the customers and their needs. It is also expected that the S-Class Cabriolet will deliver numerous more features, so it will satisfy every customer.
What will happen next month at the festival we cannot say for sure, but we can at least expect high quality vehicle, that will become a honorable member of the S-class family.
Source: Mercedes-Benz