Renault Announces The New Twizy Cargo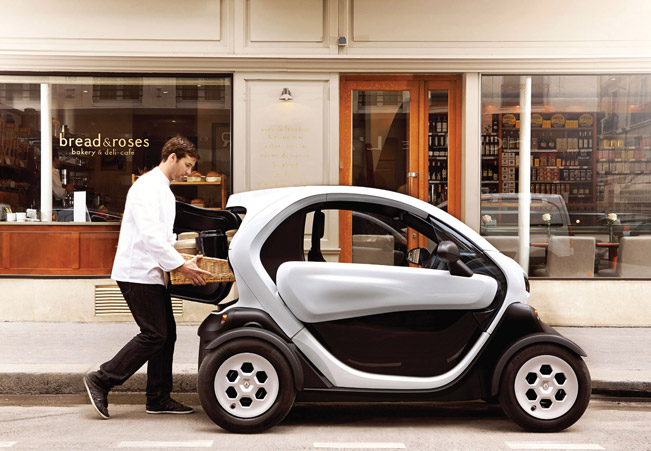 The French brand Renault has just unveiled its new Renault Twizy Cargo model. It is based on the shape and style of the standard Twizy, but it includes on the place of the rear tandem seat a large boot with an opening and lockable door.
The single seat version of the Twizy now comes with 180-litre storage area and it was specifically designed for business use. The integrated load area is capable of accepting loads weighing up to 75 kilos and in addition it opens out to 90 degrees. In fact, this vehicle is the perfect solution for companies, which offer callout or support services. The load area can also be reached directly via the cabin's lockable door.
Twizy Cargo runs perfectly in all conditions: urban, suburban, rural or even large depot sites. It has a range of around 50 miles. And when it arrives at its destination it can be topped up with charge simply by using a standard plug, by way of the in-built charging cable.
The full charge of the car takes only three and a half hours and moreover - it costs less than $2. Of course, being and all-electric vehicle, it is showcases its green credentials having zero-emission. Additionally, Renault Twizy Cargo has very low running and charging costs.
In terms of appearance, Twizy Cargo comes with unmistakable lines offered in three hues. It's also very easy to get in and out of it, especially as the driver can get in from either side and get on the move, shaving even more time off multi-drop stops. It can also be parked simply and in the tightest of spots.
The starting price of Renault Twizy Cargo is around US $9 625.
Renault Twizy Cargo Technical Characteristics
| | |
| --- | --- |
| Top speed | 56 mph |
| Range | 62 miles (NEDC). Real world conditions circa 50 miles |
| Power | 17hp |
| Boot capacity | 180 litres |
| Boot dimensions | 550mm (d) x 500mm (l) x 950mm (h) |
| Max load | 75 kg |
| Vehicle dimensions | 2338 x 1237 x 1454mm |
| Unladen weight | 375kg |
| Kerb weight | 474kg |
Source: Renault