Prior Design BMW E92 and E93 M3-Style Wide Body Kit
Prior Design has announced the complete BMW E92/E93 M3-style wide body kit for current 3-series.
The body kit includes a new front bumper, a pair of side skirts, a pair of front fenders, a rear bumper, wider rear side wall and modified hood. All parts fit to E92/E93 models and come with TUV certificate for easy entry. You can also order a matching M3 Style stainless steel silencer to complete the original look of the vehicle.
All products are made from quality Dura-Flex. This material is characterized by an excellent texture, provides sufficient flexibility combined with high stability and gives you a simple and inexpensive painting.
In addition, Prior Design allows you as a result of the high accuracy of fit and thus a simple cost-effective installation.
Package includes:
* - Prior-Design PD-MET front bumper fits all BMW E92/E93 models (PDC and SRA also possible) * - Prior-Design PD-MET side pair (right / left.) Suitable for all models of BMW E92/E93 * - Prior-Design PD-MET front fender pair (right / left.) Suitable for all models of BMW E92/E93 * - Prior-Design PD-MET rear bumper for BMW E92/E93 models (also sheetingable PDC) * - Prior-Design PD-MET wider rear side wall (right / left.) Suitable for all models of BMW E92/E93 * - Prior-Design PD-M hood for BMW E92/E93 models * - Mounting material * - * Including TÜV parts certificate for easy entry of the body parts of § 19.3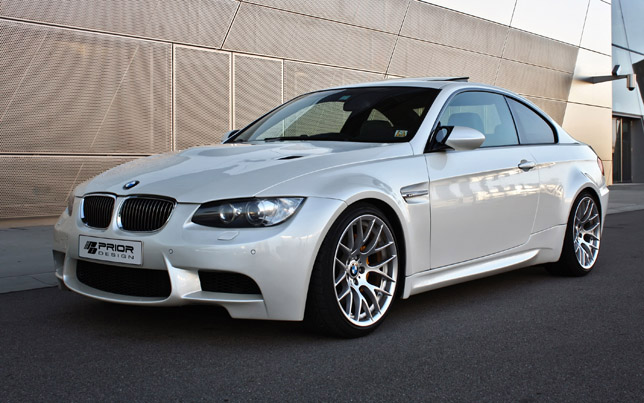 Source: Prior Design