Prior Design BMW E92/E93 M3-style wide body kit
Prior Design now offers a full m3-style wide body kit for the latest BMW 3er – E92 and E93 (Coupe and Convertible).
The aerodynamics package includes a new front bumper with PDC and SRA possible, a pair of modified side skirts, a pair front fenders, completely restyled rear bumper with PDC, a widening rear side wall and modified hood. The kit also includes all mounting materials.
All parts are made from high quality Dura-Flex material, which is superbly flexible and strong.
The package also has a simple cost-effective installation.
The M3-style wide body kit gives unique style to the BMW 3er and significantly boosts its presence on the road.
Prior Design didn't mention anything about performance packages or price of the wide body kit.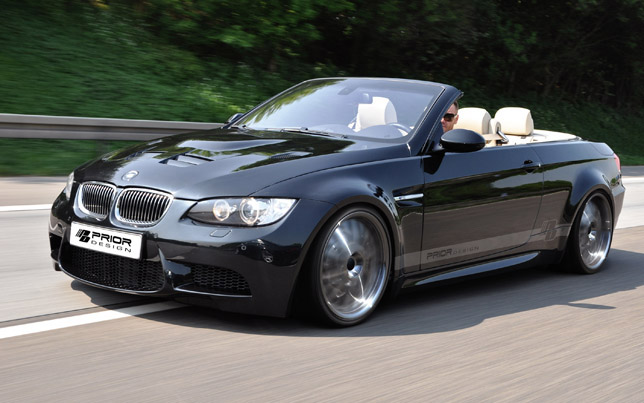 Prior Design BMW E92/E93 M3-style wide body kit: - Prior-Design PD-MET front bumper for all BMW E92/E93 models (PDC and SRA possible) - Prior-Design PD-MET pair of side skirts (. R / l) for all BMW models E92/E93 - Prior-Design PD-MET front fender pair (. R / l) for all BMW models E92/E93 - Prior-Design PD-MET rear bumper for BMW E92/E93 models (PDC also be fitted in) - Prior-Design PD-MET widening rear side wall (right / left.) Fits all models of BMW E92/E93 - Prior-Design PD-hood for all models of BMW E92/E93 - Mounting material - Includes TÜV parts certificate for easy entry of the body panels Source: Prior Design