Piecha Design Mercedes SL R230
Piecha Design has unveiled their tuning package for the famous Mercedes-Benz SL R230. The roadster is in its eleventh year of production, which means a lot. However, it need a little more style and the tuner specialists offer it.
The exterior package includes a new front bumper, LED daytime running lights, a restyled rear bumper with diffuser housing a four-tailpipe stainless steel sport exhaust system.
The ride is lowered by 30mm and sits on enormous 20" alloy wheels fitted with 255/30 R20 for the front, and 305/25 R20 for the rear.
Piecha also installed a power converter and a revised roof module. It allows the driver to open or close the roof at speeds up to 60 km/h.
PIECHA MP1 monoblock wheel rims:
9.5J x 20" - 420 Euro (per piece) 11.0J x 20" - 520 Euro (per piece)
The result: Good can still be improved! As usual, PIECHA Design presents a plethora of interesting tuning components for the R230-series SL, every single one of them matching the car body lines of the cult roadsters in unparalleled perfection.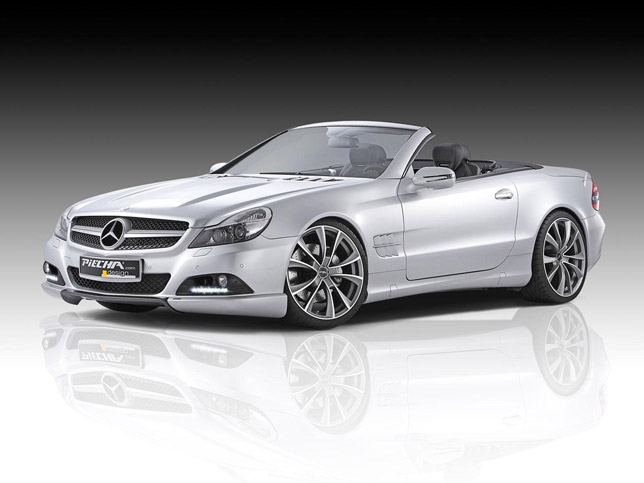 Source: Piecha Design