Mercedes-Benz SLC has never looked better and there is just one reason for this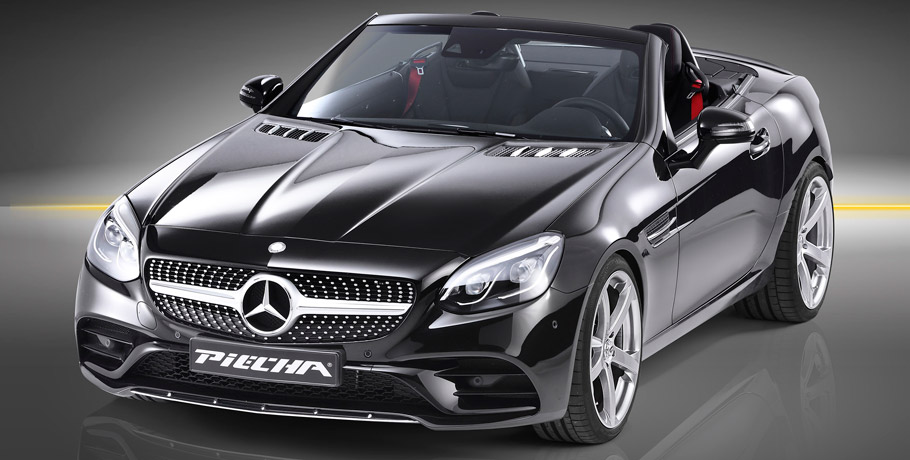 The Mercedes SLK is celebrating this year its 20th anniversary. But this isn't the reason why the emblematic small roadster is looking so incredibly good. Here's the secret: to commemorate the 20th anniversary of the model, the tuning studio Piecha Design have created a brand new styling kit with exclusive design components.
The third generation (R172) is being called SLC from this year, but it doesn't include any significant differences with its predecessor. The rear, for instance, have been just slightly modified by Mercedes. The here presented tuning however, has made the changes much more striking and racy.
SEE ALSO: Prior-Design Ferrari 458 Italia "WOWs" at Top Marques Monaco 
The transformation starts with LED headlights, a diamond style radiator grill and a new front bumper. The customized springs that lower the centre of gravity by up to 25mm are another striking feature, as are the wheel spacers, the real-glass wind stop, the chrome-plated Aerowings and the alloy wheels.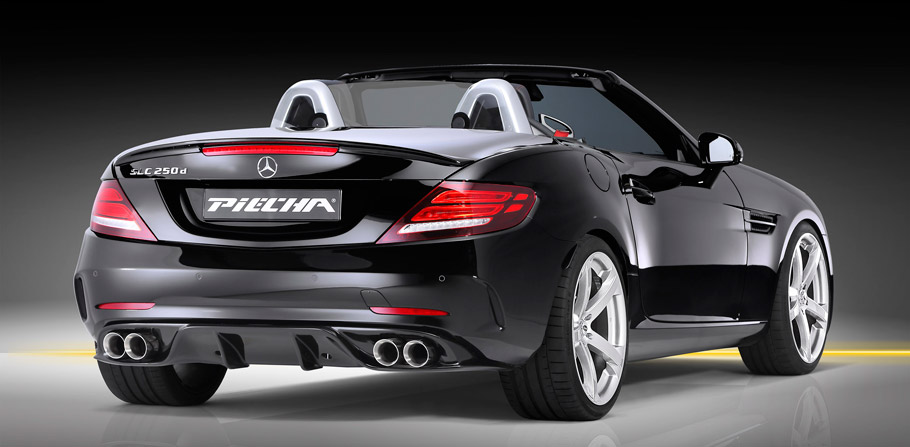 By the way, the alloys here are the in-house made Jade R sized 19-inches and available in silver finish called "Hi Power". At the front, the tires are of the dimension 235/35 R19, while at the back they are 275/30 R19.
Another "must-have" is Piecha's vario roof module. What is it and how does it work? With a simple push of the button on the car remote key, one can open or close the roof of the SLC. Even more, the driver can even eliminate more air turbulences with the module by closing the rear windows while driving with an open roof. At last, there is this in-house made Power Converter, which provides a much better responsiveness of the gas pedal and more agility and fun.
Now you know why.
Source: Piecha Design