Opel Relies on LPG with EcoFLEX 1.4
Opel are now diversifying their EcoFlex range with with two new, LPG adapted (Liquid Petrolium Gas) additions. The Astra 5-door hatchback and the Astra Sport Tourer will get the more grunty engine while the Meriva will keep it simple with a less powerful and less thirsty version of the former.
This is not Opel's LPG debut however. They have been building LPG adapted cars since 2009. Last year, Corsas have started rolling out of the factory with 1.2, LPG modified EcoFlexes that deliver a nimble 83 hp figure and return 110 g/km CO2 which is absolutely not bad for a non-diesel. Now the Astra and the Meriva represent a follow up: they will both get a 1.4 Turbo EcoFLEX designed to sip LPG or run on petrol depending on the driver's choice. The Meriva engine is slightly underpowered, producing 120 horse powers, 175 Nm of torque while the Astra hatch/Sport Tourer have 140 hp and 200 Nm of torque at their disposal. Carbon dioxide emission figures are 124 g/km and 129 g/km/132 g/km respectively on the combined cycle. Running costs can drop by up to 15% if one prefers driving on LPG and because the engines are Euro 5 rated, road taxation wont be much of a problem. The Astra and the Meriva certainly wont be the last to come with LPG as there are plans to start production of LPG powered Insignia and Zafira models later this year.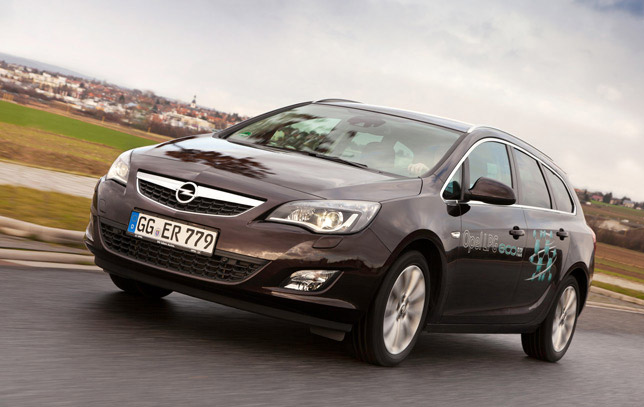 The systems are perfectly fitted to cause minimal discomfort to the passengers and driver – the LPG tank is separate and embedded where one would expect to see the spare-wheel (The wheel itself still comes as standard). And because of having a normal petrol tank, just like any other car, the Opels have a combined range of more then 1400 miles if both containers are full. Transition from Petrol to LPG and back is done seamlessly with an ON/OFF button on the center console.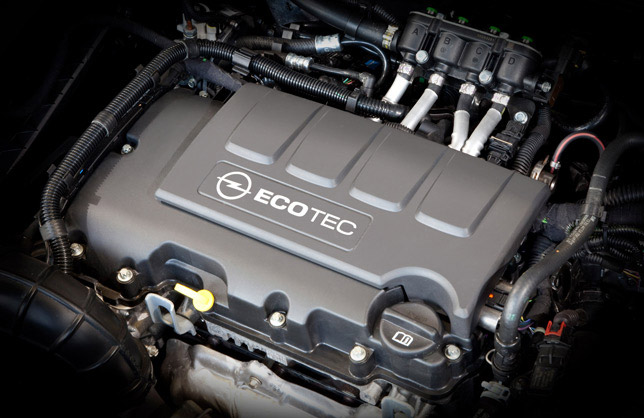 LPG integration is part of Opel's initiative to lead the "green" market by offering neat alternatives to pure petrol and diesel cars. The new EcoFLEX units will make a fine addition to an already broad portfolio of electric cars and CNG (Compressed Natural Gas) vehicles.
LPG, already familiar to Eastern Europe, is now gathering popularity in Western Europe as well. Over 80 % of the LPG Opels produced have went on the Italian market. The overall infrastructure which allows LPG cars to keep moving is widespread with 6,400 LPG filling stations in Germany alone. Other LPG friendly countries include France, the Netherlands, Belgium and even Britain.
Source: Opel