Opel Insignia Receives Seal of Approval for Ergonomic Seats
The Opel Insignia Ergonomic Sport Seat has received a rare rave: A seal of approval for ergonomics by a German panel of doctors and therapists. This was not the first time Opel has received such kudos.
Ergonomically-superior car seats have a long tradition at Opel: The 18-way adjustable MultiContour driver's seat in the Vectra/Signum already bore the seal of approval from Aktion Gesunder Rücken e.V. (AGR) – an independent panel of ergonomics experts and doctors in Germany .
The Ergonomic Sport Seat in the new Insignia continues this tradition at a very affordable price. Available as standard with the Sport equipment variant and as an option with the Essentia, Edition and Cosmo variants (only in combination with leather on Cosmo), the Insignia's seat meets all the requirements to be considered good for backs. To receive the AGR seal of approval, the seat must feature adjustable thigh support, tilt adjustment and four-way lumbar support.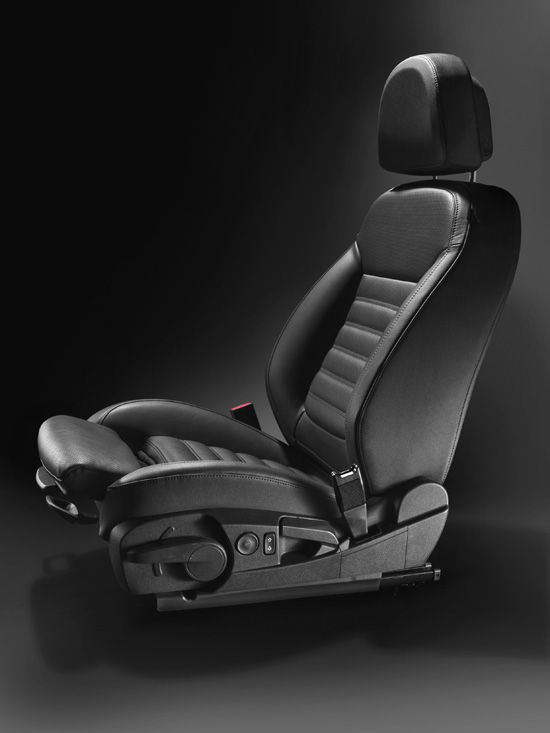 The AGR seal is a guarantee of quality and is only awarded to ergonomic products that comply with the strict medical requirements of an independent commission of experts. Certified seats provide optimal conditions for back muscles and the spine, they can be individually adjusted and feature an excellent climate control system. By effectively preventing pain and tension, back-pain sufferers can enjoy car journeys in comfort, too.