2013 Opel Insignia OPC - 325HP and 435Nm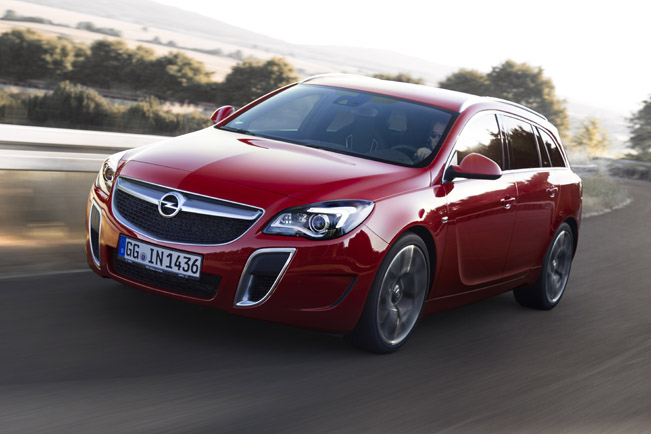 Opel Insignia OPC facelift will be introduced at this year's Frankfurt Motor Show. The performance touring car boasts all-wheel drive system, new refreshed look and modified chassis. The manufacturer will also exhibit the recently introduced Insignia Country Tourer.
"The Insignia OPC dazzles with new radiance. With great attention to detail, our engineers have given it some decisive fine-tuning. This is evident in its design and in its even better driving performance. This puts the OPC squarely in the first league of mid-size series production sports cars.", commented Michael Ableson, Vice President GME Engineering.
The power is coming from a 2.8 liter V6 turbocharged petrol with 325HP (239 kW) and 435Nm (321 lb-ft) of torque. The engine is put on the road through 6-speed manual gearbox and AWD system featuring Haldex coupling and an electronic limited slip differential. 0-100 km/h in 6.0 seconds and a top speed of 250 km/h (155 mph). Opel mentions the unrestricted Insignia is capable of hitting a maximum speed of 270 km/h (168 mph).
The cabin welcomes OPC drivers with pure motorsport ambience. Recaro performance seats, also optionally available in leather with a memory function, the OPC gearshift knob and a completely new main instrument panel and center console exude premium flair. Beyond basic information, drivers can see specific details like oil pressure and temperature, battery voltage, throttle position, brake power and the g-force resulting from lateral acceleration on the optional, 8" instrument readout display.
Source: Opel