Opel Fuel-Efficiency: New Corsa ecoFLEX
Opel introduces new pro-environmental ecoFLEX variant of the Corsa for model year 2009. With CO2 emissions of just 109 (Corsa 1.3 CDTI ecoFLEX), real fuel-efficiency star, requiring just 4.1 liters of diesel, respectively, per 100 km.
The car is fitted with a maintenance-free diesel particulate filter as standard. The automaker is pursuing an array of activities as part of its commitment to further reduce fuel consumption and emissions of cars with conventional combustion engines.
"At Opel, environmental consciousness means offering clever technological innovations at affordable prices, making them accessible to as many customers as possible. Corsa  ecoFLEX is the newest example of our strategy and directly address the needs of buyers in high-volume segments," Hans Demant, Managing Director Adam Opel GmbH, says.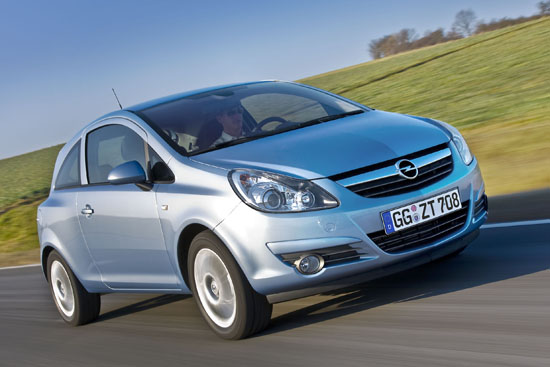 Corsa 1.3 CDTI ecoFLEX: CO2 emissions reduced by 10 g/km
Thanks to improved engine control and lower vehicle weight, Opel reduced fuel consumption and CO2 emissions of the Corsa 1.3 CDTI ecoFLEX by around nine percent. Its combined fuel consumption is now just 4.1 instead of 4.5 liters of diesel per 100 kilometers, and at 109 g/km, it emits 10 grams less CO2 per kilometer than before.
The Corsa ecoFLEX use a similar recipe to reduce fuel consumption and emissions. On the Corsa, the calibration of the 1.3 CDTI engine is optimized and adapted to a longer transmission gear ratio. To improve its aerodynamics, the car is lowered by 20 mm, air intakes are optimized and wheels are fitted with newly designed, more effective wheel caps. The Corsa ecoFLEX is also equipped with special roll resistance optimized smaller tires: 175/70 instead of 185/70, fitted to lighter - flow formed - 14" steel wheels. Engineers have paid extra attention to the weight reduction, shaving off no less than 45 kg. The optimized wheels and tires, for instance, allowed to reduce weight by 7.2 kg alone.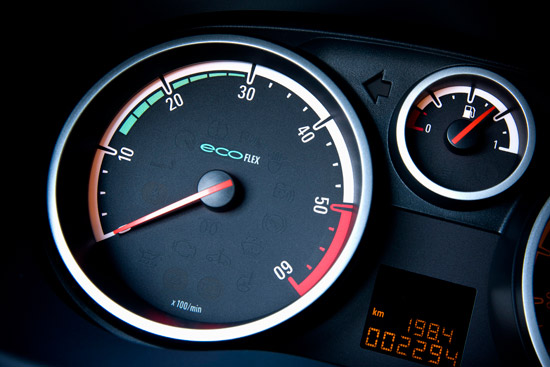 The Corsa ecoFLEX is available with five-speed manual transmission as a three door model in the equipment variants Corsa and Edition. Its performance figures are similar to its predecessor: 55 kW/75 hp output, maximum torque of 170 Nm and a top speed of 168 km/h.