Corsa OPS is Ready to Hit the Road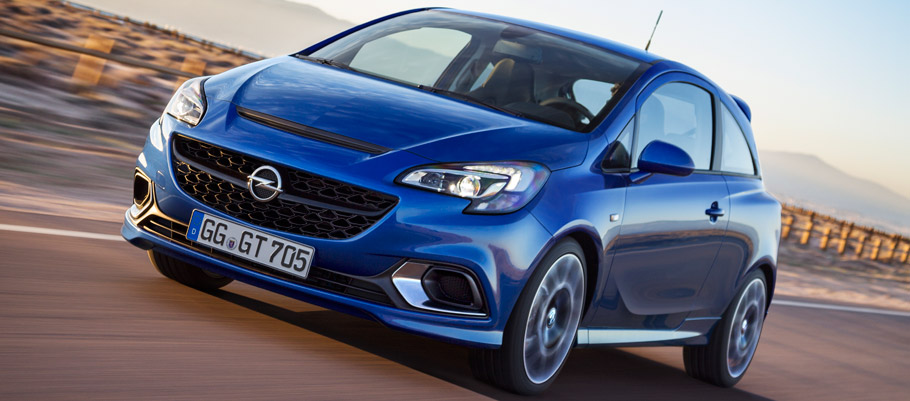 After the incredible positive feedback, the Corsa OPC is ready for the road. This is the fastest member of the Corsa lineup and mixes incredible sporty character and wonderful adaptive body, suitable for every track. The almost four-meter long vehicle demonstrates a high-torque engine, that brings 207 hp (152 kW). In fact the sporty style doesn't affect the interior in any way. The cabin is still comfortable and brings further pleasure of driving.   
The Corsa's design catches the eye with the redesigned and large air intakers, the exclusive paint and wonderful lines, that connect to the back of the car.
The rear really continues the sporty affair, by the overall flamboyant vision. The tailpipes and exhaust systems, add even more drama to the beautiful looks.
The interior comes with Recaro performance seats, leather steering wheel, OPC gear knob and especially designed pedals. The inside of the Corsa is a really comfortable place, despite the overall sporty character.
Under the hood you will find a wonderful 1.6-liter turbocharged engine, that delivers 207 hp (152 kW) and a maximum torque of 245 Nm. This is a front-wheel-drive car and is geared with a six-speed transmission, that is especially designed for short and fast shifts. The Corsa OPS goes from 0 to 100 km/h (62 mph) in 6.8 seconds. The top speed is 230 km/h (127 mph).
One of the main changes in the OPS Corsa is the especially developed chassi, that brings the Fequency Selective Damping (FSD) technology. As the name suggests, the system adapts to the overall frequency of the car and creates wonderful balance between comfort and flexibility.
And this is not all! For people, who want even greater sporty feel, Opel offers the Corsa OPC Performance Pack. It includes 18-inch wheels, Michelin tires, different chassis set-up. The pack also includes with high-performance brake system. 
Source: Opel