Next Steps Towards Production: McLaren P1 Development Car [VIDEO]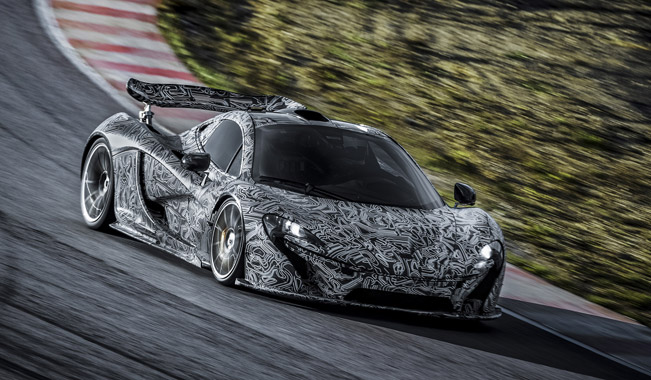 McLaren P1 debuted as a Concept study at 2012 Paris Motor Show in September. Back then it provoked great interest and a eager anticipation for its official release. Since then, the development of the technology beneath the carbon fibre skin has continued in full speed.
McLaren Automotive is currently subjecting it under testing programme. The final aim of the brand is to create the best driver's car in the world on road and track. Below is disclosed a short video which gives the most detailed view of the production McLaren P1.
Here, the great performance against aggressive targets was developed with the utilization of CFD (computational fluid dynamics) aerodynamic modelling and bespoke Formula 1™-derived dynamics simulation tools. This was even achieved before the first prototype builds.
Furthermore, a fleet of XP-codenamed vehicles is being put through the most demanding conditions and on roads and circuits across the globe. In the process McLaren team of specialist were also helped from Akebono on a highly-efficient braking system, Pirelli on high performance tyres and Mobil 1 on leading cooling, lubrication and hydraulic fluids.
The result is this remarkable vehicle with outstanding road and track dynamics and performance, coupled with levels of drivability and unprecedented refinement. In other words, everything included in it is designed for a reason.
In the same manner the P1 was made the striking camouflage being worn on the development model. It was designed in-house by the team behind the shape of the car. Its graphic incorporates the outlines of famous circuits from across the world related to McLaren's history.
Video Source: YouTube
Source: McLaren