McLaren P1 Hypercar Concept [RENDER]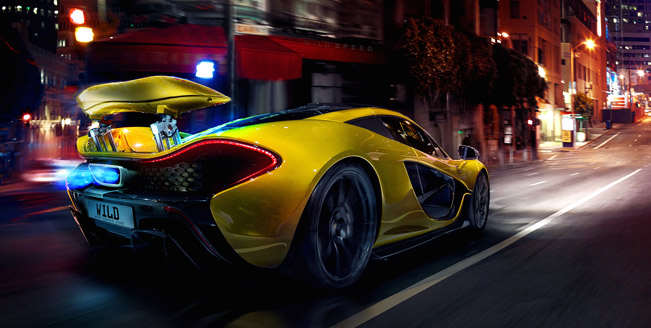 What else can be expected from the new McLaren P1 Hypercar Concept than the best possible aerodynamic performance? In fact, the new concept was designed in the windtunnel and thus it is no surprise that it has this very organic, alien-like body, which pulls a mindblowing downforce of 600kg.
McLaren showed the P1 back in September at the Paris Auto Show and stunned the audience with its inspiring and breath-taking appearance. Although the exacts details around the engine and performance aren't announced yet, it is rumored that the P1 will be powered by the same 3.8 liter twin-turbocharged V8 engine from MP4-12C, but with a Kinetic Energy Recovery System (KERS).
This means that the combined power will be absolutely outstanding: 963 hp (718 kW) and will allow the McLaren P1 to accelerate from 0 to 100 km/h in just 2.8 seconds. Here the top speed is of 384 km/h (239 mph).
All of the above mentioned details will undoubtedly make the new P1 part of a new generation of iconic automotive superhero's. The production version of the concept model will be made available within a year and the next release with figures and information will be at the anticipated Geneva Motor Show in March 2013.
Below you can find renders of McLaren P1 roaring through the city streets:
Source:wild-speed.com