Mitsubishi Exhibits Three New Concepts At Geneva Motor Show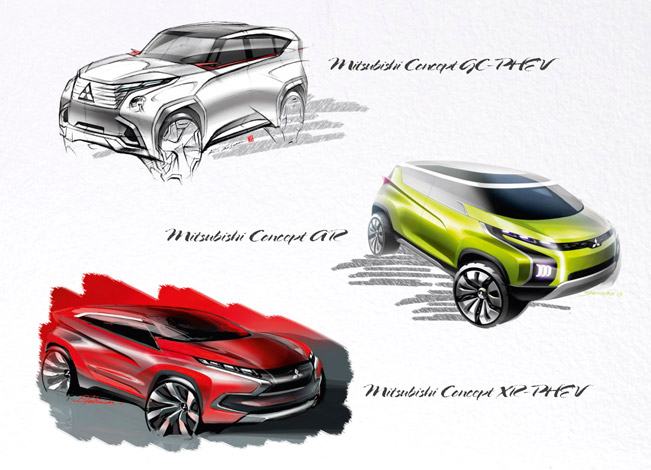 Geneva International Motor Show opens on 6th of March and there we will see the plans for the future of many brands. Among them is Mitsubishi Motors Corporation w) which will present its three latest concepts to the European customers.
The brand has embedded in them great design, driving performance and low environmental impact. The concepts also signal the future plans for Mitsubishi. The first one is Concept XR-PHEV, which is a next-generation coupé-like compact plug-in hybrid electric crossover.
The model utilizes front-wheel drive layout PHEV system that features a 1.1-litre direct-injection turbocharged MIVEC petrol engine, a lightweight, compact and high-efficiency motor and a high-capacity battery.
Mitsubishi Concept GC-PHEV will be also presented at the event. It is a next-generation full-size plug-in hybrid electric SUV with full-time 4WD. This model is equipped with front 3.0-litre V6 supercharged MIVEC petrol engine mated to an eight-speed automatic gearbox. It also offers a high-output motor and a high-capacity battery in order to deliver enhanced performance.
At last, the visitors of Geneva Motor Show will be delighted to see the Concept AR. This is a next-generation compact MPV that mixes the sportiness of a SUV with the roominess of MPV. It utilizes a lightweight mild hybrid Belt-driven Starter and Generator system (BSG) including a 1.1-litre 3-cylinder direct-injection turbocharged MIVEC unit coupled with a low output BSG torque circuit with a 48V lithium-ion battery and DC-DC converter.
Mitsubishi also announced that it will celebrate in Geneva its 40 years presence in Europe.
Source: Mitsubishi