Mercedes-Benz Viano Avantgarde Edition 125
Mercedes-Benz Viano Avantgarde Edition 125 is the newest addition by the famous automaker, which unmistakably showcases the most avant-garde styling in its class.
Representing an amazing mixture of dynamism, comfort and sportiness, the Viano Avantgarde Edition 125 is ready to satisfy even the most fastidious customers.
At the first glance, the 2011 Mercedes-Benz Viano Avantgarde Edition 125 is more than sleek, it utilizes a set of shiny 16-spoke, 19-inch lightweight alloys, high-gloss chromed exterior mirror housings and side skirts, as well as chrome trim on the front bumper and on the tailgate.
Scheduled for market premiere from the spring, the spacious high-end model will be offered with a choice of two exclusive finishes - obsidian black or brilliant silver.
Inside the cabin, the ultra stylish look continues, pleasing driver and passengers with comfortable seats covered in premium leather yet boasting increased lateral support. In addition to that, the cockpit also has white scale illumination for the instruments, and sports pedals in brushed stainless steel with rubber studs.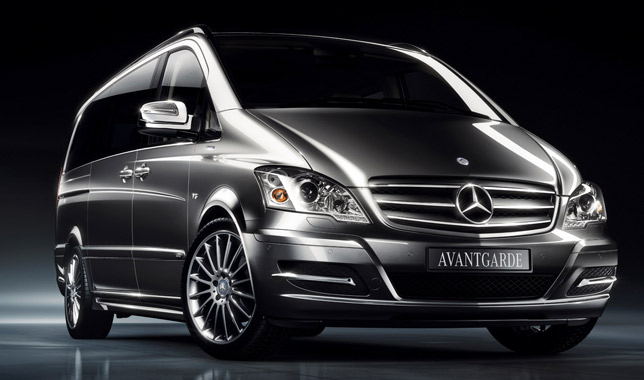 For powering the avant-garde vehicle, Mercedes-Benz has fitted a V6 CDI 3.0-liters plant with an output of 224 horsepower (165 kW) and 440 Nm of peak torque, which is capable to catapult the Viano from standstill to 100 km/h in only 9.1 seconds, on its way to a top speed of 201 km/h.
As an alternative, Mercedes is further offering the model with a V6 3.5-liters petrol engine with 258 horsepower (190 kW) output.
Source: Daimler AG