McLaren Unveils P1 GTR Design Concept at Pebble Beach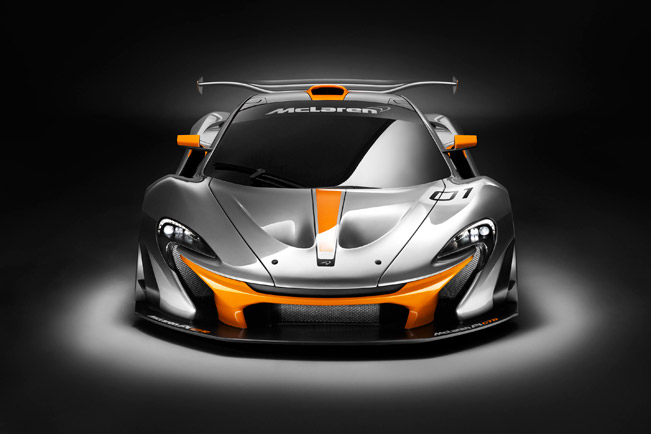 McLaren P1 GTR design concept was shown for the first time during a private event at the Pebble Beach Concours d'Elegance in California. The racing concept is a preview to the final mode. The latter has just entered the next step of development. The P1 GTR will be the most track-focused and powerful model produced by MSO (McLaren Special Operations). In fact, the goal of MSO is to create the best driver's car in the world on track. The car has enhanced aerodynamics, race-proven slick Pirelli tyres, a fixed ride height, increased power delivery from the IPAS powertrain and large, fixed rear wing and an ERS-style push-to-pass system.
The GTR is based on the McLaren P1 road car, however it is optimized in terms of aerodynamics, features a 'shrink-wrapped' body shape, superior handling and enhanced driver engagement on track for maximum performance. Precisely, the front end of the vehicle has been increased by 80 mm and includes more aggressive GT-style front splitter.
The carbon fibre MonoCage chassis is positioned behind the front wheels. It channels the air from around the wheel well. There is also an extra aerodynamic blade, which is mounted behind the wheelarch. It cleans the air from the front tyres. When one looks at the side of McLaren P1 GTR, one sees that it is lower than the road car. This was achieved via the race-prepared suspension with a fixed ride height.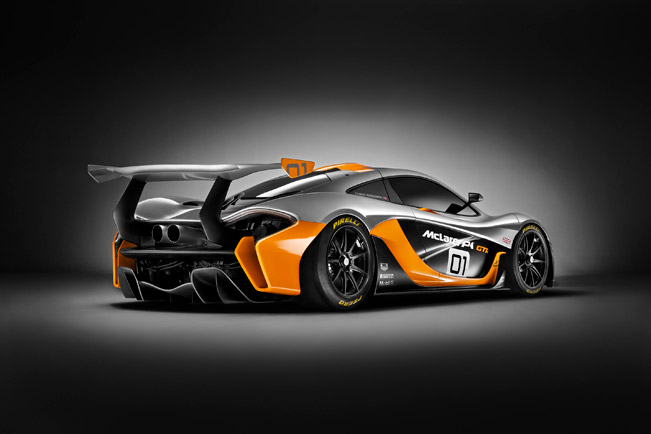 The snorkel air intake is still present within the roof structure of the carbon fibre MonoCage chassis. Another difference is made in the wing mirrors, which are now positioned to the A pillars. In addition, the trailing edge of the door-mounted radiator channels has been extended to draw more air down through the cavity within the door, and into the engine to aid cooling.
P1 GTR runs on lightweight 19-inch motorsport alloy wheels. At the back of the car there is large, twin-element wing which is positioned on the carbon fibre pylons. The hydraulically operated Drag Reduction System (DRS) boosts acceleration performance, and increases levels of downforce.
Below the rear wing there is a centrally mounted exhaust with brand new design and made from inconel and titanium alloy. This system optimizes the output 3.8-litre twin turbo V8 engine, which now delivers up to 1,000 horsepower (735 kW). The design concept which was shown at Pebble Beach event wears a livery inspired by the original F1 McLaren with chassis number 01R.
Source: McLaren