McLaren P12 - the F1 successor [render]
Jacek Kolodziejczyk a.k.a. Iacoski has released a render of the successor of the legendary McLaren F1. The new super sports car will be named P12.
The artist has created a speculative effort as to what the final model will look like and we like it very much. Of course, it reminds a lot of MP4-12C. The front end is practically the same, but the car is much wider and more aggressive than MP4.
Probably, the engine will be a tuned version of the 3.8 liter twin-turbocharged V8 that will be coupled with the Formula 1 derived kinetic energy recovery system (KERS). The expected overall power is around 900HP (671 kW). The P12 will be a direct rival to the successor of Ferrari Enzo.
Stay tuned for more information about this interesting vehicle. Of course, the McLaren F1 will remain our all times favourite sports car, but it will be interesting to see something new and … fast!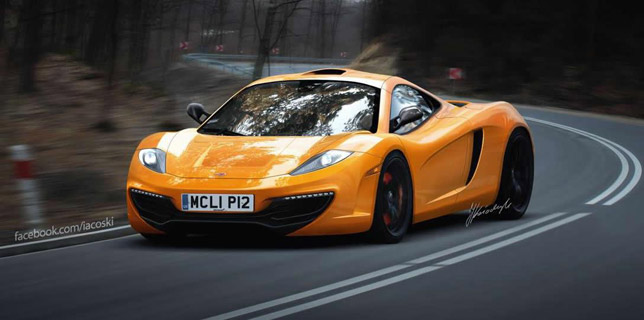 Source: iacoski via Facebook