McLaren MP4-12C Spider - the next high performance sports car [Video]
McLaren MP4-12C Spider will open next chapter in the story of the automotive world. Almost a year after the appearance of the MP4-12C model and days after McLaren announced that the model is going to get some significant upgrades, they have just revealed their new high performance sports car - McLaren MP4-12C Spider.
The Spider will bring ore versatility to the range with its open top. In addition it will be powered by the astonishing twin-turbo V8-engine which will deliver an experience of 625 horsepower (460 kW), to everyone riding this open roofed 12C Spider.
As a basis of this model served the same super stiff carbon fibre MonoCell chassis as its hardtop sibling and this means that it will be nothing else but exciting and dynamic to drive.
Nevertheless, the open top is going to dial up the sensations experienced, the emotions felt and the noise heard. Can you already imagine it?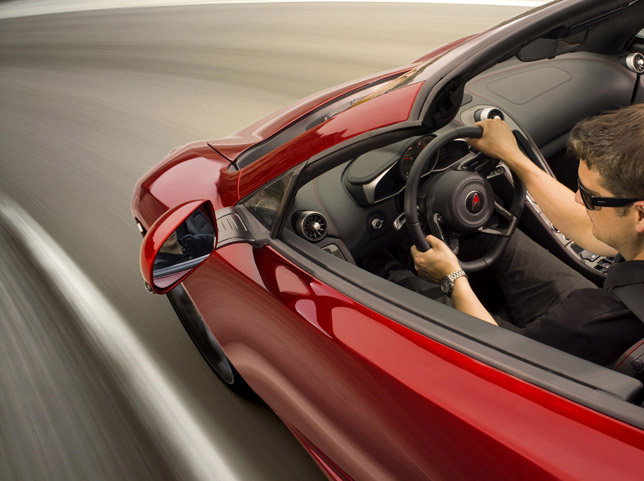 More information around this new exciting McLaren is going to be revealed in the next few days.
In the video below Jenson Button (Vodafone McLaren Mercedes Racing driver) speaks about the connection he feels with the machine he drives and about what he senses when driving a 300 km/h open top car.
Source: McLaren