Hamann memoR McLaren MP4-12C at Geneva
Apparently, upon the release of the McLaren MP4-12C back in 2011, there had been an outcry of discontent about its looks from the public. Visually, it hadn't been able to live up to its power and performance they say. Deemed too bland and "evoraesque"? Well to those who feel under the weather when looking at a standard MP4-12C, there is a solution – It's the memoR by Hamann which is currently making its debut within the halls of the 82nd Geneva Motor Show.
Roughly speaking, the memoR is a stylistically buffed MP4-12C. No performance upgrades, no chassis fiddling and no 20 or something inch tv's inside. It's simply with added "uniqueness" now, according to Hamann.
The main inspiration for the restyle was drawn from the 1995 LeMans winner, the McLaren F1 GTR. Obviously, they didn't manage to put the driver's seat back at the center of the cabin but were nevertheless on to something. Four ideas were tossed around when the people at Hamann got to work.
1 Reduce the concave surfaces.
2 Integrate the defining F1 bits and pieces.
3 Add some GT3 elements as well.
4 Create an exciting contrast shade.
By "concave surfaces", Hamann mean the border of the front air intakes, the cross section of the hood, the rear side panel and the sill area. All of them have been removed. Now we have a large front splitter, an air scoop at the roof, deep drawn door sills a rear wing and a diffuser. Three centered tailpipes finish the look... and the massive wheel arches with the wheels underneath. They too finish it off. Hopefully now nobody will complain about it. All points have been covered.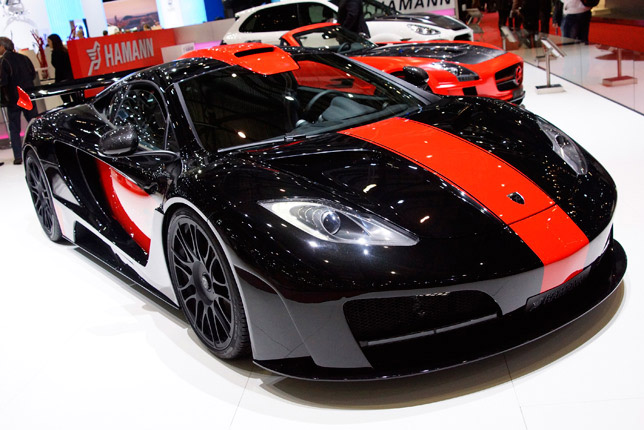 Source: Hamann