McLaren MP4-12C GT3
McLaren MP4-12C GT3 has just completed its debut tests at the MIRA proving ground facility and Silverstone Circuit in England.
The staggering GT3 racer is developed by McLaren GT - a new company that brings together the expertise of the McLaren Group and CRS Racing.
McLaren MP4-12C GT3's shakedown tests have proven that all components are calibrated and the aerodynamic body structures are appraised for the first time. McLaren GT has scheduled more comprehensive tests for its racecar in March and April at a number of FIA-certified circuits across Europe.
McLaren GT further announced that a new test driver is appointed – the 26-year-old Portuguese racing driver Alvaro Parente.
Andrew Kirkaldy said: "We have an extensive list of subjective and objective development targets set for the MP4-12C GT3.  In the first tests, the car is achieving excellent results in many areas including handling, powertrain and other aspects of dynamic performance.
"The 12C's carbon chassis and aerodynamic efficiency mean we started with a lightweight, dynamically-optimised sports car. Those characteristics are fundamental to any race car. The car is around 100 mm wider than the standard production car and features a new suspension system which we have tested in the McLaren Simulator. Having now experienced this new set-up in the 12C GT3 car, I'm delighted with the progress we are making.
"The McLaren GT team is working with Formula 1 technology suppliers, and several of the senior technical personnel involved in this project have vast experience in Formula 1. This is a unique advantage in developing a GT specification car."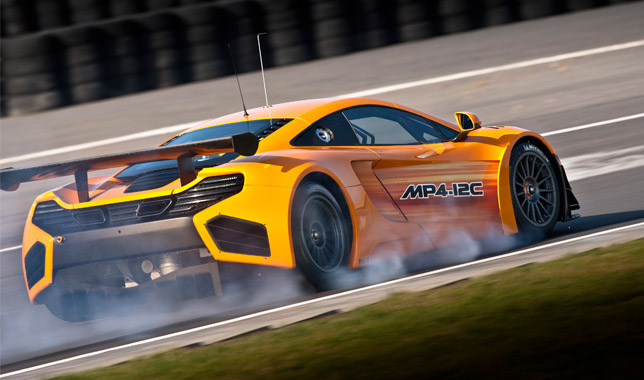 Source: McLaren Automotive