McLaren MP4-12C GT3 Price - £310 000
The price of the new McLaren MP4-12C GT3 is £310 000. The manufacturer will build just 20 units, which will race for teams in 2012.
At a press conference held at the McLaren Technology Centre, senior McLaren GT executives revealed to the world's media and a group of prospective 12C GT3 clients the price and development programme details of the first non-Formula 1 race car built by McLaren since the McLaren F1 GTR.
"Having been a customer of GT car manufacturers for many years, I'm delighted we are now able to offer a carbon chassis based GT3 car for £310,000. There will be no hidden costs and we will work as hard as we can to support as many races as we can.", commented Andrew Kirkaldy, CRS Racing Team Principal and Project Manager for McLaren GT
"We will spend the 2011 season developing the car with a team from McLaren Racing, McLaren Applied Technologies and McLaren Automotive and make sure this is the most efficient, reliable and easy to drive GT3 car on the grid when we deliver cars to customers next year.", he added.
"The new MP4-12C sports car is the essence of a race car and we used Formula 1 simulation technology to get us ahead in our development programme. We have a unique mix of experience in the McLaren GT team and I expect the 12C GT3 to be the start of our GT racing plans. We have had great success outside of Formula 1, from the US, to France, to Japan and there is no reason why we can't repeat that success in sports cars after 2012.", said Martin Whitmarsh, McLaren Group CEO.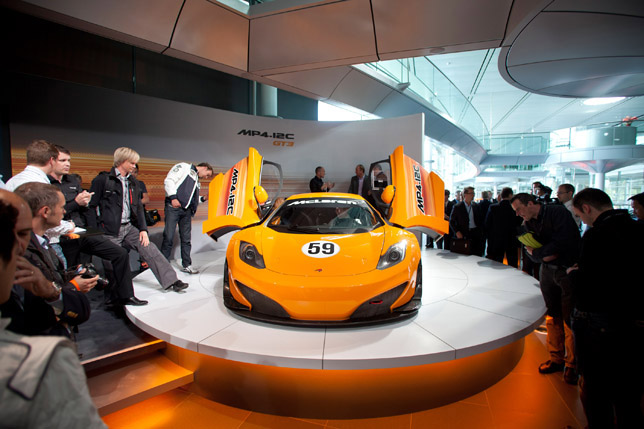 Source: McLaren