McLaren 570S Coupe Safety Car Revealed. Official Guard at the British GT Championship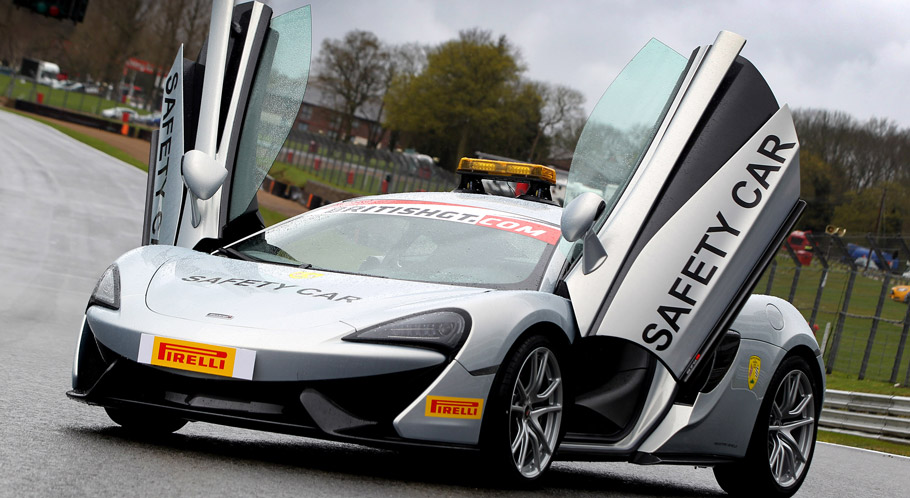 McLaren is the official Safety Car partner of the SRO-run British GT Championship this season. After the opening round this weekend at the famous Brands Hatch circuit, the car was revealed in all of its opulence and powerful characteristics. McLaren 570S Coupe Safety Car has taken the lead role in safety and management of the field of GT cars. Some of the latter include other McLaren models like the 650S GT3 and the 570S GT4.The vehicle will be on the track in all nine rounds over seven race weekends. It will take care for the optimum safety of the participants at all times.
In fact, safety is a feature substantial for the 570S Coupe, because of its lightweight and strong carbon fibre chassis! If you remember well, the model was the firs one introduced as a McLaren Sports Series. This means that it features motorsport-derived technologies and excellent performance.
SEE ALSO: Gemballa Breaks the Long Term Sleep with Uprated McLaren 650S GT
For example, its power is transferred onto the rear wheels from the mid-mounted 3.8-litre twin turbo V8 engine. It produces 570PS (562bhp) and 600Nm (443lb ft) of torque. In addition, due to the lightweight chassis, it is capable of power-to-weight ratio of 434PS per tonne.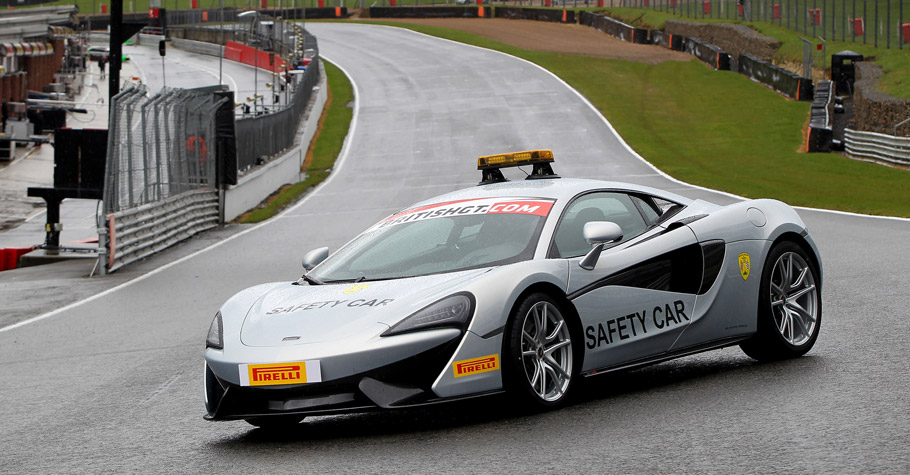 In terms of acceleration from 0 to 100 km/h (62mph), the McLaren 570S Coupe is capable of covering it in just 3.2 seconds, while the 200km/h (124mph) is achieved in 9.5 seconds. The top speed is of 328 km/h (204mph).
With this partnership between McLaren and the British GT Championship, the brand highlights the common links between its road-going and track-dedicated models. And by the way, there is the news that McLaren is going to develop its all-new 570S GT4 car exclusively in British GT this season!
Source: McLaren