Mcchip-dkr Mercedes-Benz G 63 AMG is Called Project MC-800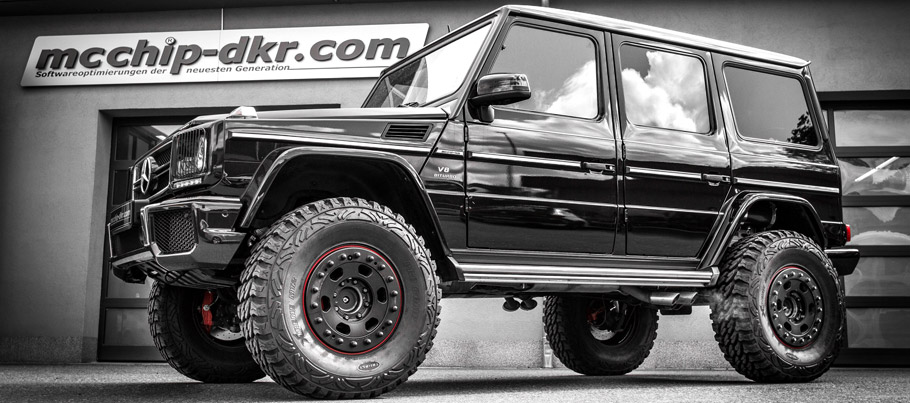 Mcchip-dkr Mercedes-Benz G 63 AMG is dubbed by the tuner Project MC-800. Of course, this has its reasons and as you can guess it says a lot about its horsepower. But if you are familiar with the work of the experts at mcchip-dkr, then you should know that they handle extremely well the software optimization. We also understood that they can make the so called "eco-optimization", which will not only bring you significant performance upgrade, but it will also deliver great economy.
We all know that Mercedes-Benz G63 AMG is not an ordinary vehicle. It is one of company's iconic cars that have its roots right back in its beginning.
mcchip-dkr Power Upgrade for G63 AMG
The production version of this military inspired off-roader produces 544 horsepower (400 kW) and 760 Nm (561 lb-ft) of optimum torque. The Vmax is positioned at 210 kmph (130 mph). After the work of the specialists at mcchip-dkr the vehicle is now capable of pumping out 810 HP (596 kW) with 950 Nm (701 lb-ft) of maximum torque and 230 kmph (142 mph) of top speed.
SEE ALSO: Porsche 911 Turbo S Gets MCCHIP-DKR Three-Stage Treatment
To achieve these performance numbers, the tuner added to the engine the following components. First, they applied in-house made 4 software. Then followed the turbocharger upgrade, and the steel made conrod and turbo pipes. At last, the specialists added sports cats.
Exterior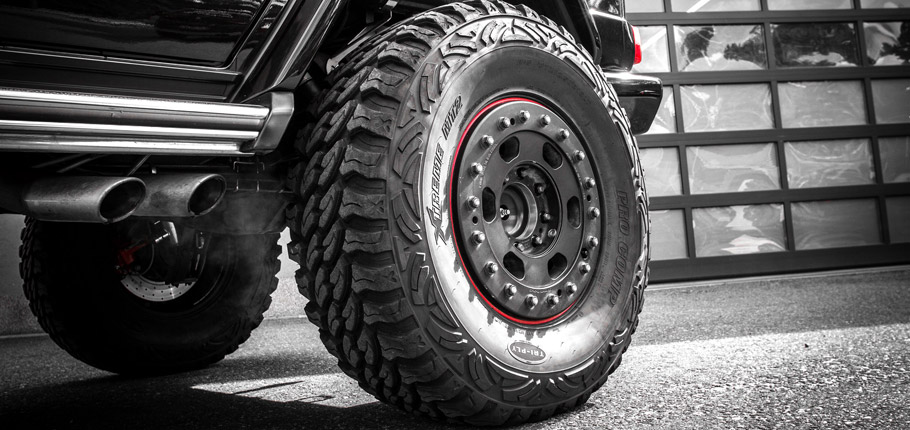 In addition, there has been achieved a portal axle refitting for MC800. As a result, the off-roader id now 15cm higher from the ground and also 12cm wider at each side.  These additions are perfectly complemented by the Beadlock rims in 18 inches shod with off-road tires in 37x15.20R18 of size. These huge rubbers give the vehicle immense stance and perfectly complement its potent nature.
Source: mcchip-dkr via Miranda Media