See How This Military G63 AMG Becomes More Stylish Thanks to IMSA [VIDEO]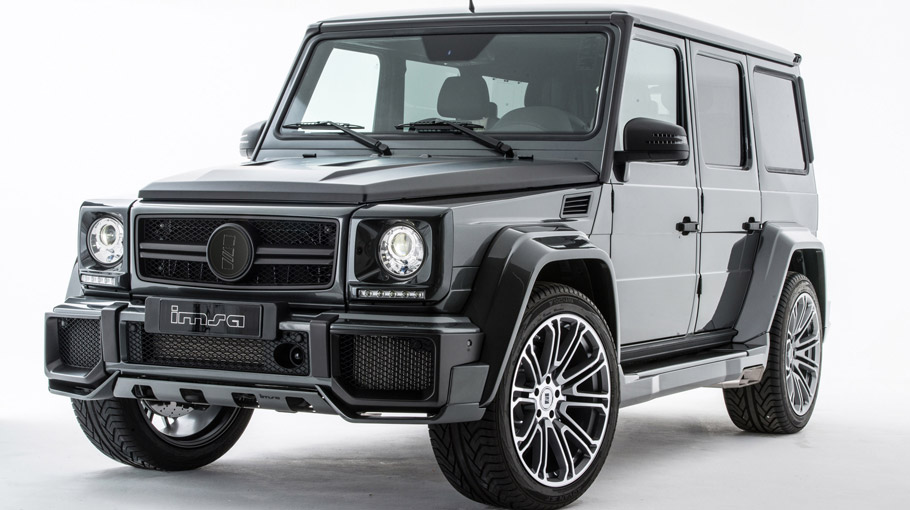 IMSA is a tuning company which will charm you with its Mercedes-Benz tunings. This G-Class is no exception and it will mesmerize you with its rugged military style and great tuning equipment. The b version of this vehicle has been customized inside and out and what's fantastic is that the tuner decided to film a video, which shows-off its exclusivity. You can view it below.
Exterior
To begin from somewhere, the exterior of this giant has been fitted with in-house made G-class basic body kit. Thanks to it, the car can stand out proudly with left and right air inlets applied to the original front bumper, side front lips, enlargements for the wing, plated footboards and a new rear bumper. Actually there are exactly 16 parts in this kit and they have been all made from carbon fiber.
In addition, there is also a chromed stainless steel under-ride guard applied to the front and rear and a brand new IMSA exhaust and bezels.
SEE ALSO: Mansory Releases Power Upgrades for Mercedes-Benz S63 AMG
For a greater exclusivity, the tuners have filled the huge wheel arches with light forged rims in 11x22 inches at all four corners. They are coupled with 305/40R22 tires. In terms of chassis, the vehicle has been fitted with new shock absorbers.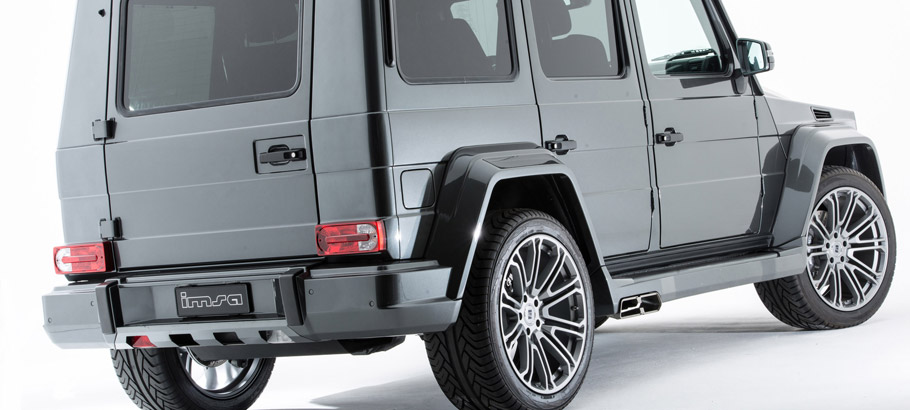 Drivetrain
Under the hood of this vehicle is the 5.5 liters V8 BiTurbo AMG, which has received. The effect is more horses and far greater torque. Contributing for the increase in power are also the IMSA turbochargers, the exhaust system with downpipes, sports cats and exhaust pipes and charge air cooler. As a result, we now have a G-Class capable of 730 HP (537 kW) and 1,035 Nm (764 lb-ft) of maximal torque.
Interior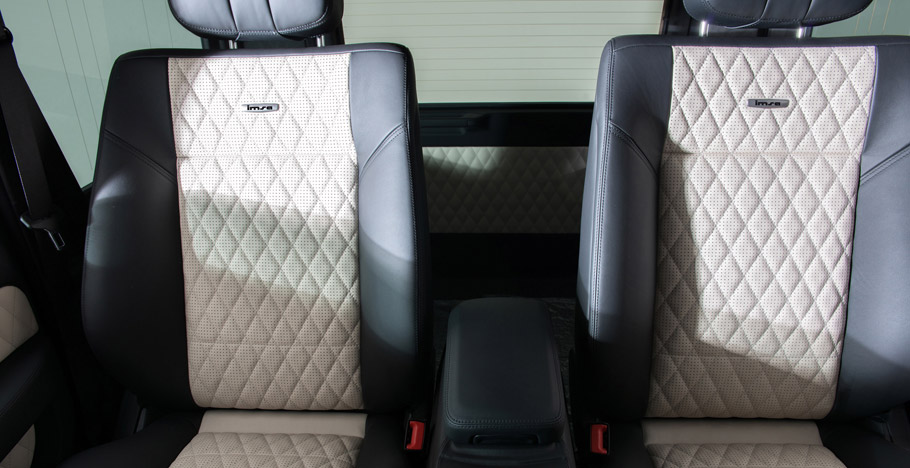 At last, the expert gave to the cabin some changes, too. Except for the parts originally covered with leather by AMG, the tuners upholstered almost everything. The back seat bench was removed and now there is more space for more seating.
What is more, the two original front seats had been redesigned and adapted to the rear car section. The created center console, which was specifically created for this car, contains the controls of all comfort functions.
Don't forget to check out the video below!
Video Source: YouTube
Source: IMSA