G-POWER surprises with stunning Mercedes-AMG G63 conversion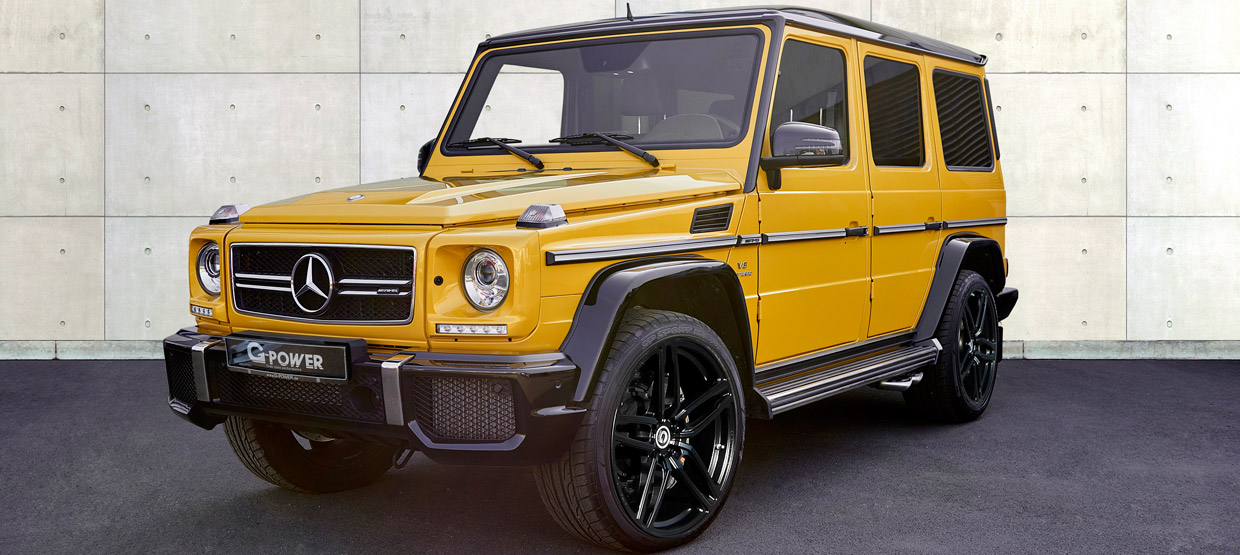 The iconic off-roader's V8 now receives an addition of 74 hp and 140 Nm of torque
G-POWER has been mainly associated with BMW conversions. However, the tuning studio is also keen on optimizing another German automaker's models: the Mercedes-Benz cars. The conversion here includes the iconic off-roader G63 AMG, which has received a significant power boost and a brand new shoes to run on.
The latest variant of the Mercedes-AMG G63 is driven by the 5.5-litre twin-turbo V8 engine, which produces the impressive 571 hp (420 kW) with 760 Nm (561 lb-ft) of torque. So, it is a great basis to work on, and the G-POWER engineers have taken advantage of this fact.
SEE ALSO: G-Power shows how to make the fastest coupe even faster 
The first thing they did is to develop a Bi-Tronik 5 V1 power module, which helps the V8 release additionally 74 hp and 140 Nm of torque. To make the math for you, this makes a total of 645 hp (474 kW) and 900 Nm (664 lb-ft).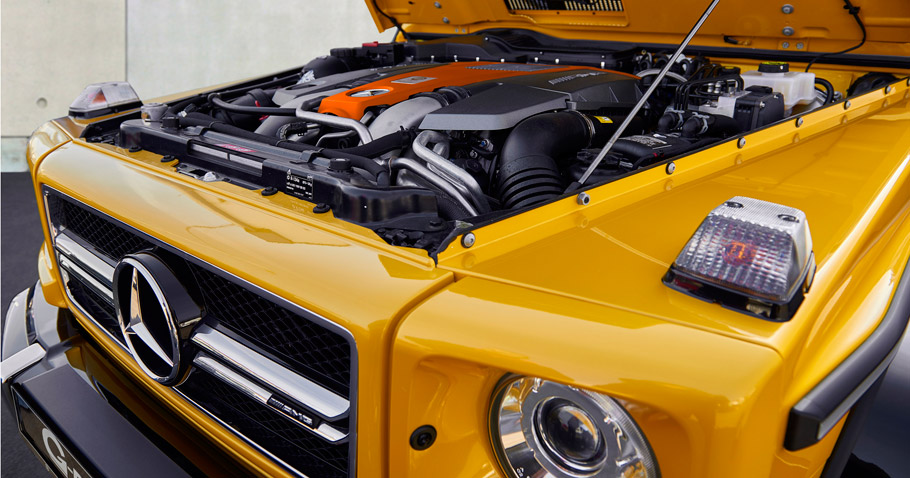 Here are some details about this power module: it is connected upstream of the engine control unit, thus modifying the data from the vehicle's sensors and transmitting it to the stock ECU. The latter has an output control parameters, which are based on this incoming data.
If we have more power, we should also have better performance, right? The stopwatch says it better: due to the extra power and torque, this G63 AMG is now capable to run from 0 to 100 km/h in just 5.3 seconds. After the removal of the top speed limiter, the off-roader can now produce more than 250 km/h!
More power sometimes requires new on-road attitude, and the simplest way to achieve this is to add new wheels. So the specialists at G-POWER didn't hesitate to equip the Mercedes with their ultra-light 23-inch HURRICANE RR forged alloys, fitting it additionally with 305/35ZR23 tyres. They have black finish and five double-spoke wheel design, which perfectly highlights the sports character of the G63 AMG and contrasts its exterior paint scheme.
Show some love for this project!
Source: G-POWER