LUMMA Design Introduces Two BMW CLR I Design Concepts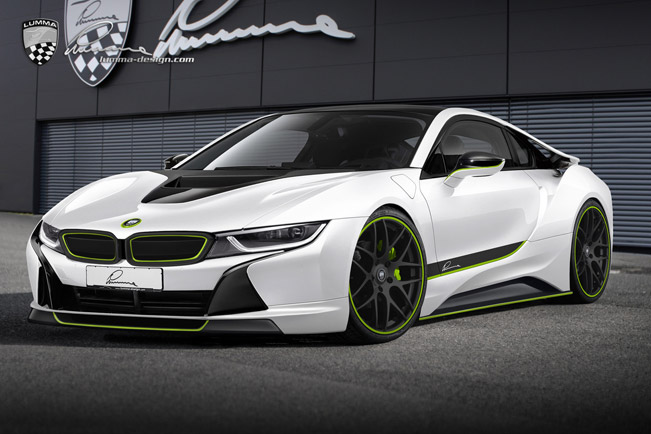 Behind the capitals CLR I the tuners at LUMMA Design have hidden two design studies, which are based on recently released BMW hybrid models. Precisely we are speaking here about the I8 Sports Car and I3 Electric Vehicle.
Although the production design of the models is pretty impressive already, what LUMMA has to offer is also worth reviewing. First of all, the LUMMA CLR I8 Concept is based on the BMW i8 and it is envisioned to include high-tech material carbon. It will be utilized for the front spoiler, side skirts and rear bumper with diffuser.
Completely different here, in comparison to the original I8, are the specially designed wheels and a tailor made stickers. They both feature accents in green that additionally underline the sporty character of the vehicle.
The second tuning program is prepared for the I3. LUMMA CLR I3 Concept comprises of a front spoiler lip, a specially designed hood and side skirts, which are all made of high-strength and ultra-light carbon. What rounds out the sporty appearance of the model is the wheel set in the design of the LUMMA CLR 22.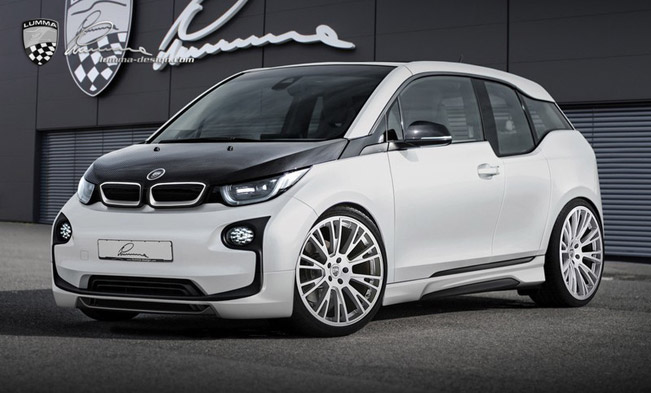 Source: LUMMA Design