BMW to Reveal New Generation of Plug-in Hybrid Models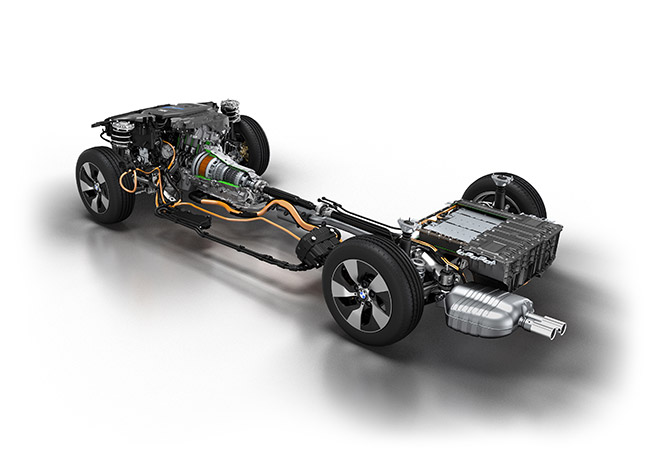 The BMW i models are highly innovative, revolutionary and offer consumption and emission values of a compact car. Now, the BMW Group is preparing to add plug-in hybrid versions to its core-brand models. In relation to this, it will present a BMW 3 Series plug-in hybrid prototype and a new generation of hybrid vehicle concepts incorporating technology already used in BMW i models in Miramas, France.
There is a highly efficient internal combustion engine and an electric motor powered by an externally rechargeable high-voltage battery fitted into the plug-in hybrid models. The internal combustion engine is based on the award winning (International Engine of the Year) TwinPower Turbo four-cylinder petrol engine. Precisely, the electric motor and power electronics are directly based on the BMW eDrive technology already used in the BMW i3 and BMW i8 models. Short-distance urban trips can be completed on electric power only. While traveling on longer journeys, though, the vehicle will work in "combined mode", thus operating with both systems simultaneously.
The main focus of the Efficient Dynamics strategy by BMW is directed towards the electrification of the power train. The plug-in technology aims to bring high performance vehicles well below 100 g / km CO2, while still preserving the well-known excellent driving pleasure and driving dynamics of BMW.
Finally, according to BMW, this new plug-in hybrid technology is extremely flexible and it can be integrated in a great number of vehicle concepts.
Stay tuned for more information!
Source: BMW