Larte Design Previews Exterior Details of Mercedes-Benz V-Class Black Crystal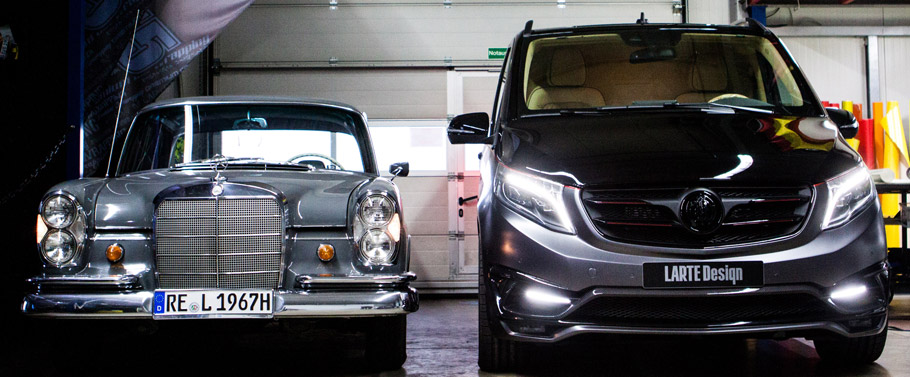 Do you remember when we talked about Larte Design's Mercedes-Benz V-Class Black Crystal Project shown a month ago? Well, the tuning company is "teasing" it again before its official premiere at the Geneva Motor Show next week. In fact, the Russian brand has revealed the exterior pictures of the model, which you can view in the gallery below after the pictures of the interior.
The vehicle basically expresses the way Larte Design experts envision the future of luxury business trips. If you ask why, then they would probably tell you: "because a tailor-made van might be an even better choice than a limousine because it can offer the comfort level of a premium private plane".
SEE ALSO: LARTE Design V-Class Black Crystal Stands for VIP Luxury
Based on the Mercedes V-Class, the van offers huge space inside and the ultimate comfort level.  The name Black Crystal is not coincidental. It actually pays homage to the identically named Mercedes GL-Class, which like a precious diamond attracts attention with its luxurious body and refined performance.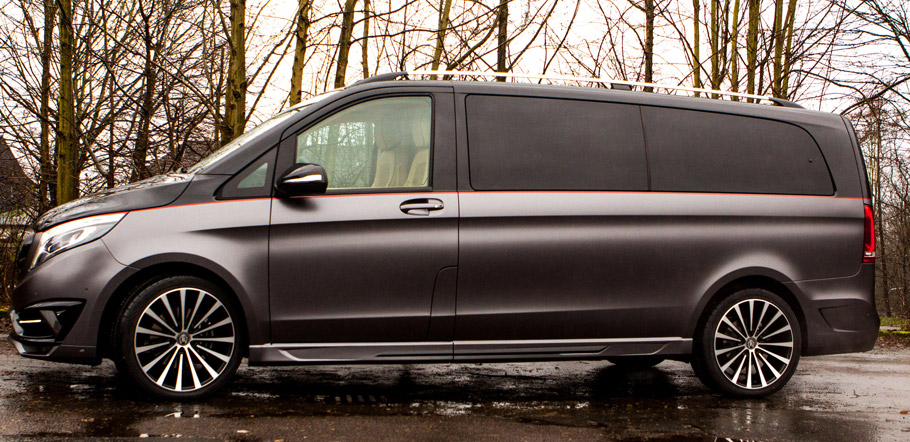 In the case of the V-Class, the Black Crystal pack adds new front and rear bumpers made of composite materials. For more expressive effect, they have been decorated with carbon elements. By the way, the front bumper has two inlaid crystals, which even further link the car to the name of the tuning kit.
Other updates here include: fog lights with dual optical element, LED daytime running lights and a set of business wheels. We can't skip the logo with the company's horseshoe, which (as the brand says) is a symbol of good luck and serves as a talisman to the owner.
We have spoken about the interior in the previous article linked above. In short, it complements the exterior perfectly with its luxurious surfaces and has been created by Klassen.
Larte Design Mercedes-Benz V-Class Black Crystal will be displayed in Geneva at booth # 5042.
Source: Larte Design