VANSPORTS.DE updates the V-Class lineup. Details here.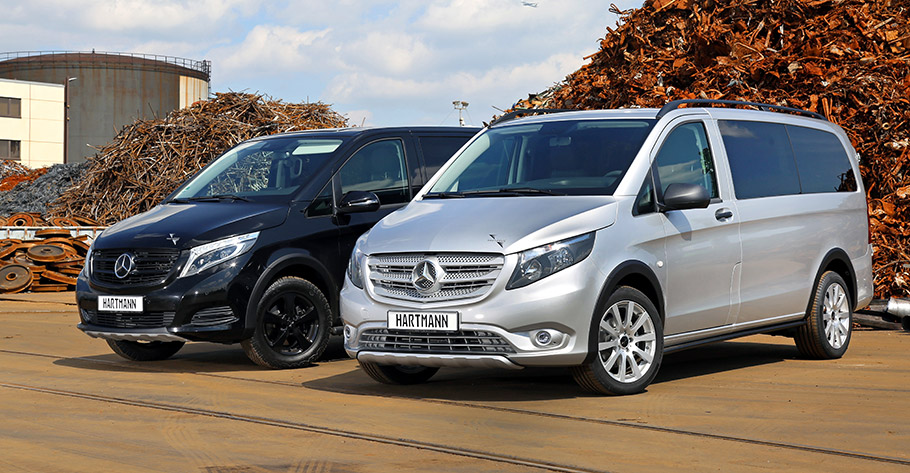 Mercedes-Benz V-Class and the offshoot utility machine Vito remain as one of the most popular and versatile vehicles in the segment. However, specialists at VANSPORTS.DE have decided to check the capabilities of these vehicles and eventually offer us something handy. The team present a new package and would be offered in two examples – V 250 and Vitto 116 CDI.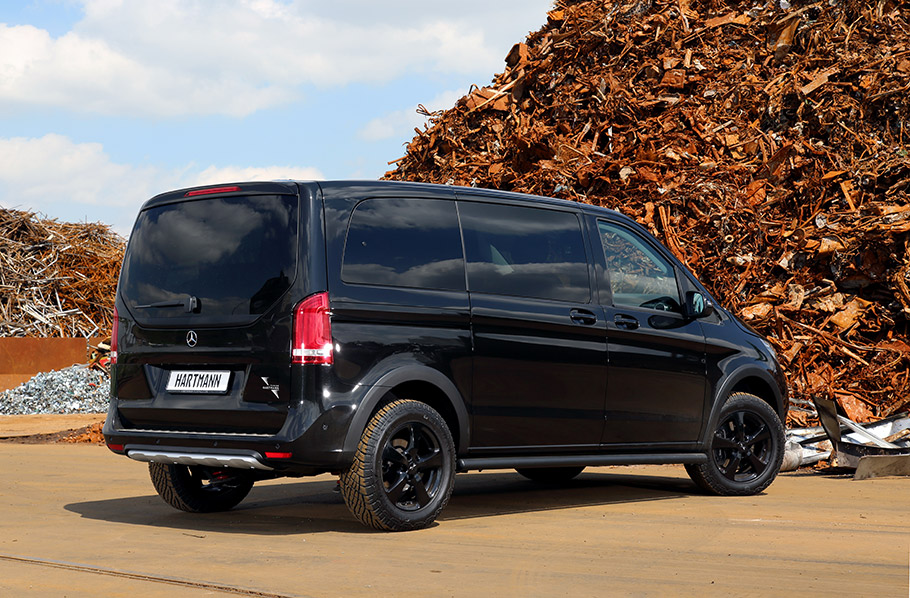 This kit is called VP Gravity and includes front and rear aprons, fender add-ons that provide better protection and also enhance the visual expression of the vehicle. There is also a removable trailer hitch and additional components, made by PU Rim and meets the highest the hand-craft standards. Furthermore, the kit comes with brushed aluminum or black matte textured finish and features some optional goodies – a set of VP4 SL GRP side rocker panels. Sweet!
SEE ALSO: Mercedes reveals more details about the latest C-Class models
Also, VANSPORTS.DE includes a set of raising springs that not only ensure some more road flexibility, but also cuts away from the pavement. And although these two being city cargo vehicles, the team has decided to enhance their off-road capabilities by installing 235/60R17 all-terrain tires and 10-inch FIVE rims. Furthermore, there are optional 19-inch wheels, wrapped by 245/45R19. And exclusively for the Vitto, VANSPORTS.DE has included TORGET 3 wheels in silver and 245/45R18 tires. Sweet, right?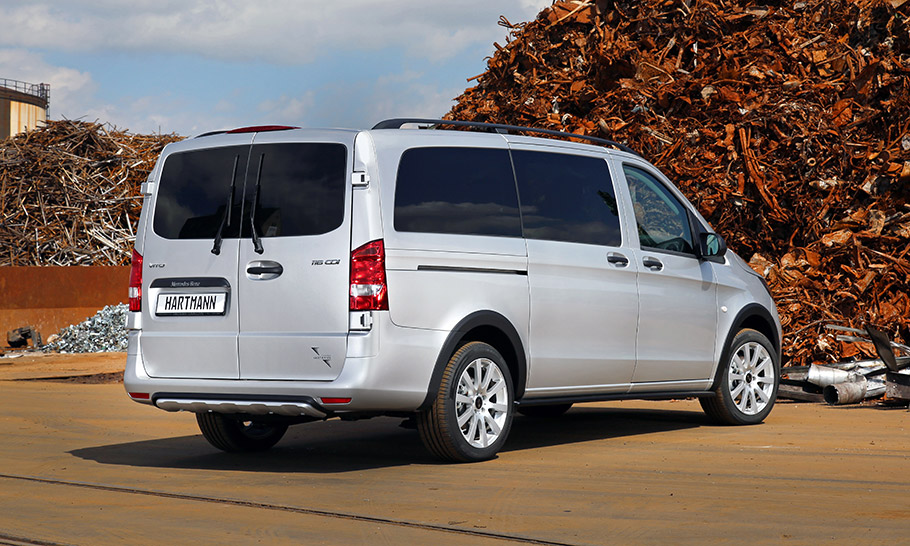 Source: VANSPORTS.DE