Larte Design redefines luxurious experience with special VIP Black Crystal V-Class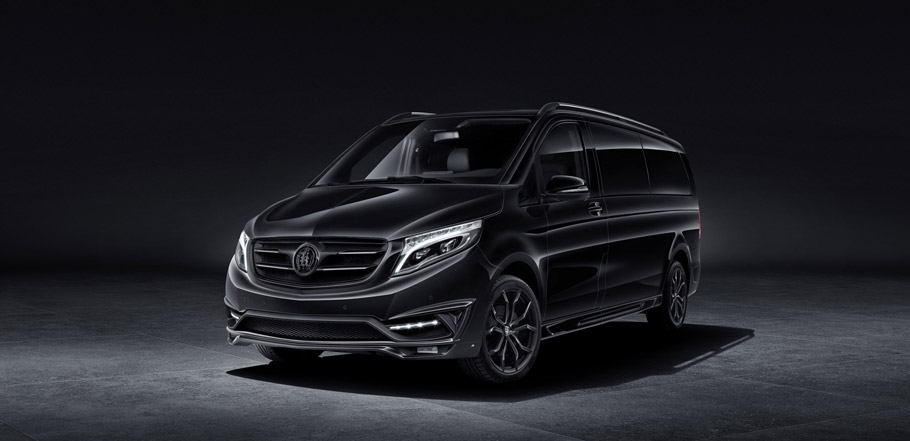 Larte Design Mercedes-Benz V-Class Black Crystal has been introduced for the first time this year back in the end of January. However, we received details only regarding the interior of the car, which stunned us with its vast luxurious cabin, high-quality materials and ambient atmosphere. In other words, this V-Class promised to be an example of maximum level of comfort and individuality for VIP persons… or whoever can afford it.
It is now time, to reveal the rest of the van – its exterior and the reason why its name is "Black Crystal". The idea behind the design pack is to make the ultimate luxurious "business jet on wheels". And the aim was to show that passengers can experience high level of wellbeing.
SEE ALSO: LARTE Design V-Class Black Crystal Stands for VIP Luxury 
The details about the interior are featured in the link above, and here we are going to review the exterior changes made to this beautifully styled van. It features expressive and unique body design, which previews perfect refinement and clarity of lines.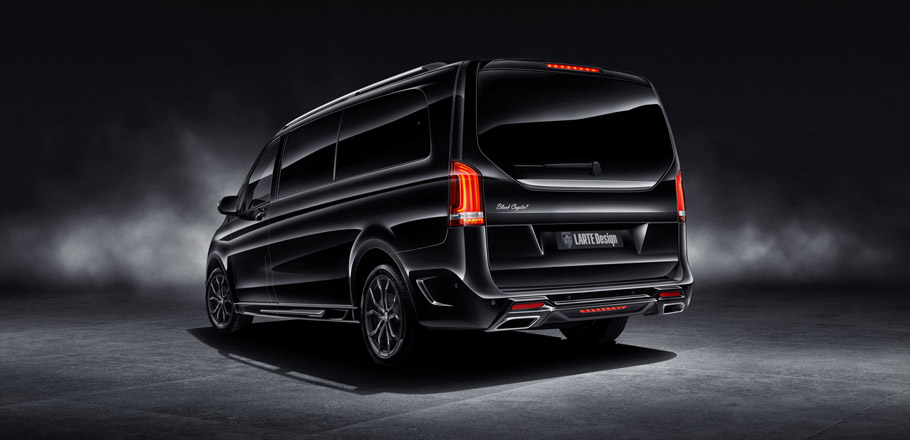 At the front and rear we see brand new bumpers, which are made of composite materials and decorated with carbon fiber elements. And here is the biggest secret: there are two black Swarovski crystals embedded in the front bumper, which symbolize the name of the tuning package.
Furthermore, the exterior of the V-Class includes the latest developments in optics, namely fog lamps with dual optical elements. In addition, the LARTE Black Crystal features LED daytime running lights, which have become a typical design feature of the company.
All in all, the Black Crystal V-Class is the perfect instance how one can excellently combine comfort, aesthetics and luxury.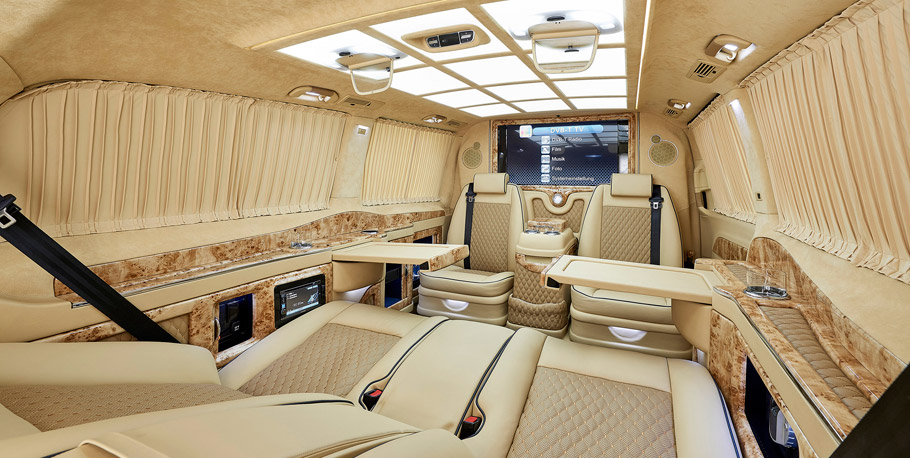 Source: Larte Design