Larte Design Finally Reveals the Secret Tuning Project Based on Lexus LX 570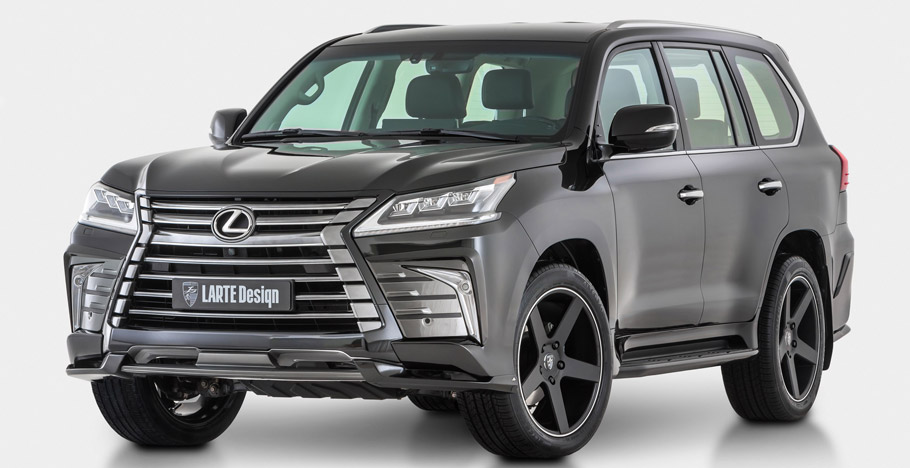 Do you remember when we spoke about a secret project by Larte Design based on the luxurious Lexus LX 570? The news about it was spread almost a month ago, where the tuning company sent us the first couple of teaser images. It seems that design studio is ready to reveal more about it: we have plenty of photos, which you can see in our gallery below as well as detailed information about the customization options available for the SUV. And by the way, the kit is already on sale, so you can contact the brand if you have the interest.
Larte Design specialists say that this project is actually a designers' dream that has made it into reality. The set will comprise of many overlays for the exterior of the SUV. We haven't got any information, whether the interior of the vehicle was changed or not.
SEE ALSO: Larte Design Reveals its Top Secret Project: Lexus LX 570
Starting with the front, there are new overlays for the original front bumpers and front skirt. The latter is available in two sizes: big and small one. The bigger one features little spoilers and air vents, framing the standard boomerang-shaped LED daytime running lights.
Furthermore, the mesh is divided by horizontal protrusions, which are continuation of the bars of the main radiator grille. In other words (and as you can see from the images), the kit is underlining the width of the car, making it appear more masculine and powerful. For the front, there is also a very sporty three-part splitter, which can be ordered in contrasting or the same color of the car.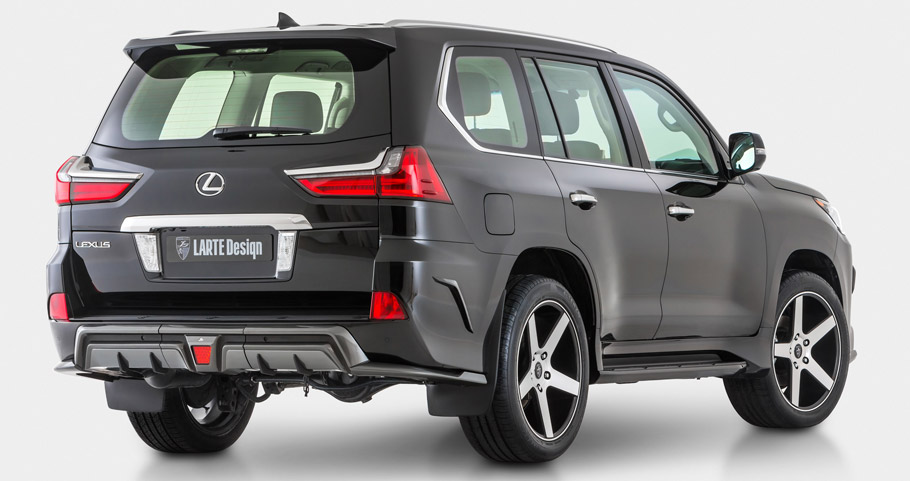 Continuing with the back, the new rear looks elegant, because it has received an overlay for the rear bumper. In addition, there are three types of pads available, which can be also painted in different colors as well as additional overlays for the sides of the car at the rear. We can not skip the big central brake light.
In other words, with this project every driver is invited to choose their personal style. After all, Larte Design is offering so many options.
Source: Larte Design