Larte Design Lexus LX 570 Alligator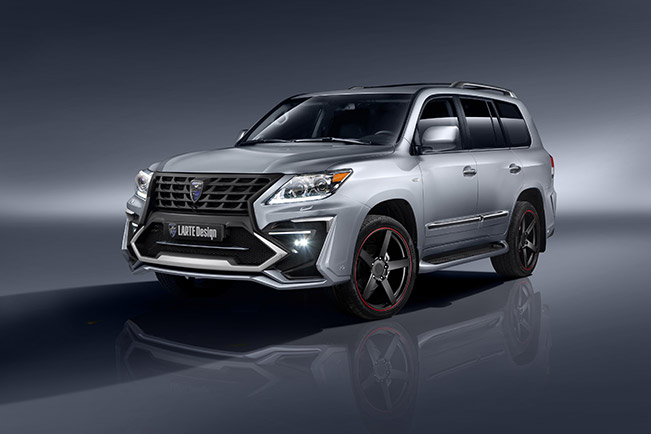 Larte Design has unveiled their latest project based on the full-size SUV – Lexus LX 570. The big vehicle has received only styling upgrades giving it improved road presence and style. The name of the project is Alligator for puzzling reason. The luxury crossover is able to carry up to eight passengers.
The exterior boasts a complete aerodynamics package made from high-quality fiber-glass. All parts fit perfectly and are painted in body's original color. There is a new enormous chrome brace under the front guard. There are also new LED DRLs (daytime running lights) specially created by the German supplier - Nolden.
Other highlights include a modified front bumper, a new rear bumper with a diffuser insert in a different color. There are also narrow air slots, chrome exhaust pipes ending the sports exhaust system provided by Remus. It features electronic valve control, which provides drivers with a better range of sounds.
Last, but not least the Larte Lexus LX 570 comes with a set of matt black 22" alloy wheels with a red flange and ultra-wide, off-roader-like spokes. They are fitted with proper tires in order to fit the wheel arches.
The LX 570 is powered by a 5.7 liter V8 engine – 367HP (270 kW) and 530Nm (393 lb-ft) of torque. 0 -100 km/h in 7.5 seconds and a top speed of 220 km/h (138 mph). The curb weight is 2,719 kg.
Source: Larte Design