In search for perfection Afzal Kahn creates the Ultimate Defender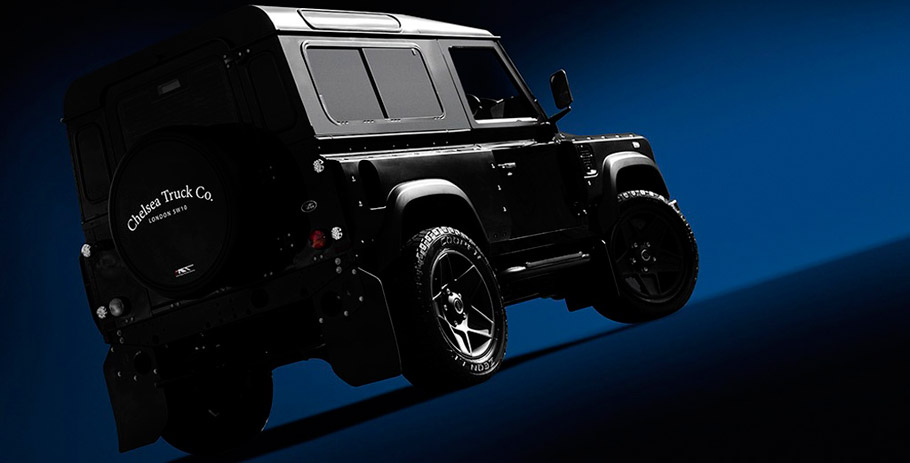 If you wonder how the "Ultimate Defender" would look like, then you should definitely visit the London Motor Show, which starts tomorrow. If you aren't in the vicinity of the event, then you can jump into our gallery and check out the latest project of the famous Afzal Kahn. In his striving for perfection, he has eventually created the so called "Utimate" Land Rover Defender. Here are the details.
The unique Land Rover Defender designed by Afzal Kahn, is a collector's item not only because it celebrates the world-renowned model, but also because the Defender is (sadly) no longer in production. The designer has chosen a more contemporary take on the classic forms of the vehicle.
Exterior
The exterior paint scheme of the SUV is Santorini Black and this isn't the only eye-catching modification. The purposeful and muscular appearance is due to the addition of front and rear Satin Black wide wings with body colored arches, integrated vents and exposed bolt apertures. By the way, the new front bumper features mounted lighting and a sump guard. Rounding out the facelift are the X-Lander front grille, mesh hood vents and Kahn vinyl stripes.
SEE ALSO: Kahn Says Farewell with The End Edition of Land Rover Defender
The wheels were chosen carefully, namely the 20-inch Mondial heels in Volcanic Black, behind which sit Burnt Orange Metallic brake calipers. They were fitted with 275/55/20 tyres. Improving the off-road performance are the twin cross-hair exhaust system and hard-wearing mud flaps. At the back, we can't miss the Chelsea Truck Company spare wheel cover.
Interior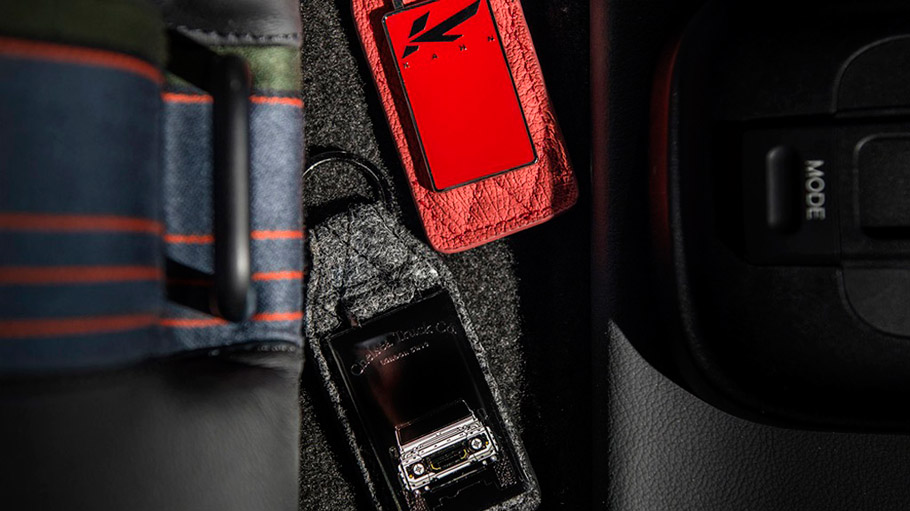 The cabin is rather away from the standard. Precisely, the original seats were substituted with front and rear GTB ones in Hield Fabric. The same material has been utilized for the fillets. The interior has been made complete with the addition of new centre glove box, passenger dashboard, handles, door panels, instrument binnacle, front door cards and boot panel, Churchill time clock, sat nav, reverse camera, Kahn billet and leather steering wheel, 4 speed auto gear box and vented machined aluminium foot pedals.
Commenting on the Ultimate Defender, Afzal Kahn says:
"I have designed a vehicle that celebrates the history and unique personality of the Defender. This is a fitting tribute to one of the world's best loved vehicles and I would welcome feedback from Defender owners and enthusiasts alike who are welcome to visit my Kings Road boutique in Chelsea."
Kahn Land Rover Defender Limited Edition "Ultimate Defender" is priced at £65,000.
Source: Kahn Design