Kahn Design Showcases the Firecracker: a Menacing, yet Beautiful Depiction of a Jeep Wrangler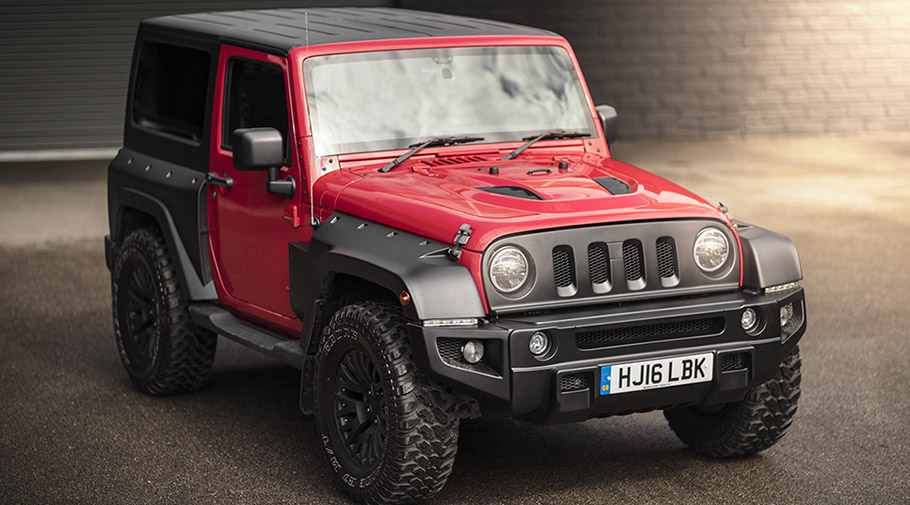 Chelsea Truck Company has always impressed us with numerous stylish and super-advanced vehicle tuning projects. And here we see one more astonishing project that pays homage to the mighty Jeep Wrangler.
The engineering team has redesigned the exterior as well as the interior in such a way that the Wrangler still showcases the mighty Jeep nature, but also some cooler and more expressive features. And here it is: Firechacker Red Jeep Wrangler Sahara 3.6 Petrol Black Hawk Wide Track Edition. So, let's check out this bad boy in details!
Exterior design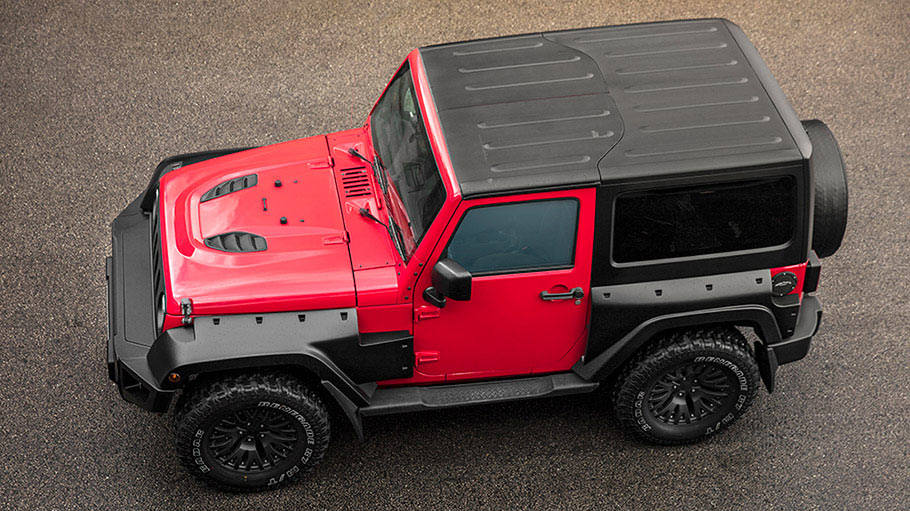 Red. This is the code word. And massiveness. We do like this vivid finish. And we do like these super-large wheels that accompany the exclusive color. Available in three- and five-door body shapes, the vehicle features revised signature front and rear large wings, new vent and bolt apertures and sweet Tron Ring lightning: there are special LED diamond bright headlights installed. Sweet.
Let's go back to the wheels: Firecracker comes with 7.5x17-inch 1941DC wheels that are especially covered in satin black wrapped by Cooper Discoverer S/T Maxx 285x70x17-inch all Terrain tires. There are also calipers finished in gold. We like 'em!
SEE ALSO: BlackBox team showcases a Porsche 911 that glows in the dark! How cool is that?
Further details include a Piano black roof, privacy glass, exclusive Chelsea Truck Company spare wheel cover and numerous stylish black-covered details.
Interior styling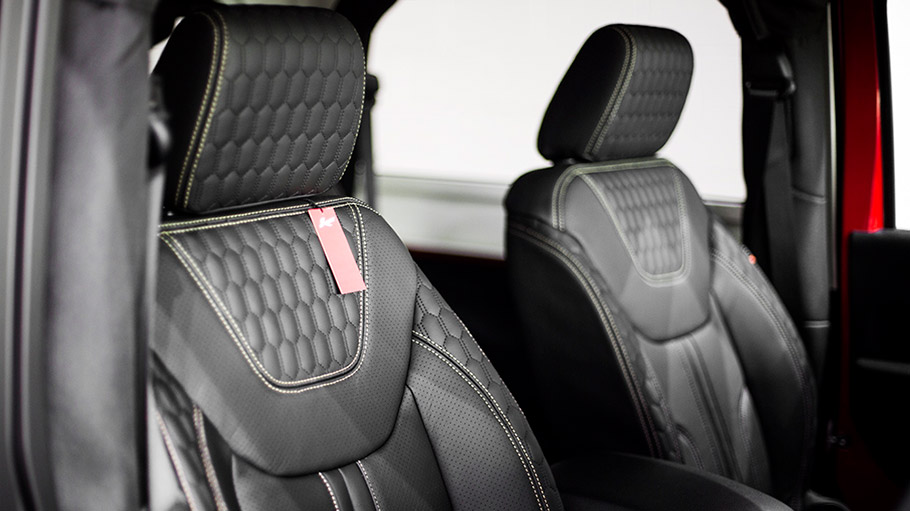 There are new front and rear seats, armrests, central glove box and more details that are covered in black quilted and perforated leather, vented foot pedals, stainless steel door plates and sweet new rubber floor mats. Long story short, the cabin looks comfortable, functional and stylish.
Drivetrain system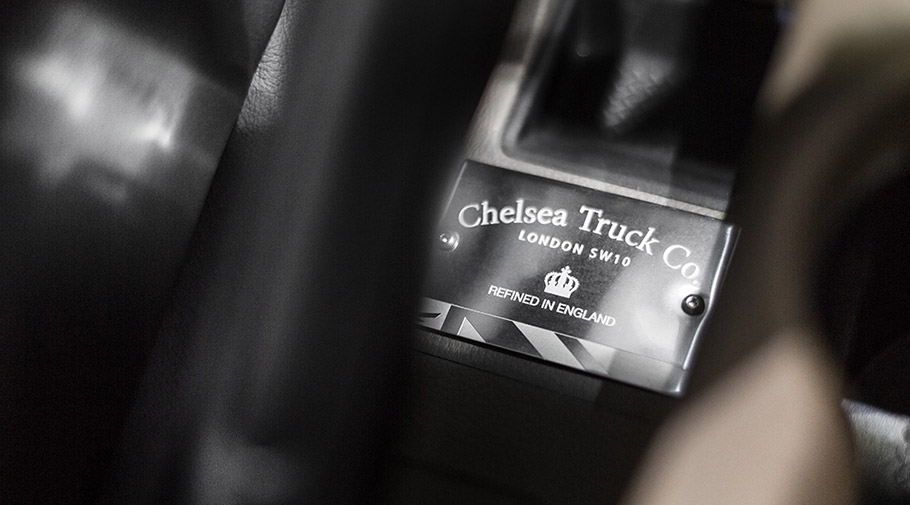 As it seems, the stock features were just enough for Chelsea Truck Co. team. This means that the Wrangler Firecracker comes with a 5-speed automatic gearbox, 290BHPanti-lock 4-wheel disc HD brakes, Dana 30 Solid Front Axle, Cruise Control and many more.
Definitely a peace of beauty. And power.
But tell me, how do you like the Firecracker?
Source: Kahn Design