Afzal Kahn Aston Martin Cygnet
The British designer, Afzal Kahn has undertaken an ambitious task – to overhaul the Aston Martin Cygnet by inspiring refinement, vigor and passion in it. The Aston Cygnet recieved mixed reactions among critics upon its arrival and today it is a 'hate it or love it' kind of thing. Afzal Kahn has decided not to leave the people an option and eliminate anything in the Cygnet that might be disliked.
To start off we have a nice finish of metallic imperial blue on the body, heat resistant blue on the brake calipers and blue patterns on the hood louvers. The Cygnet however, doesn't feel blue at all thanks to the low suspension achieved trough an Afzal Kahn lowering module. Other than that, there is a Kahn stainless steel quad exhaust system complete with a cross hair feature for refinement. Brilliantly designed and manufactured, 17-inch and 18-inch RS wheels sit perfect on the car's front and rear axle respectively. The color patterns on them is left to the customer to decide.
For the inside, Afzal Kahn offers the absolute freedom to chose what is what and which is which. The surrounding trimmings might very well be the color of your own jeans while the seats match your T-shirt.
As always, a Kahn designed vehicle is for people with passion for character, individualism and rebelion. The Cygnet package is not just a greasy piece of machinery. It's art on wheels. Does it work for you?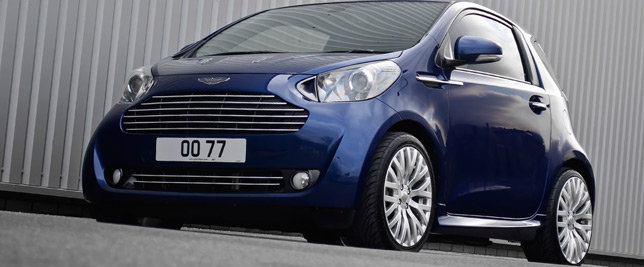 Source: Kahn Design