JMS Tune Up for Mercedes-Benz W176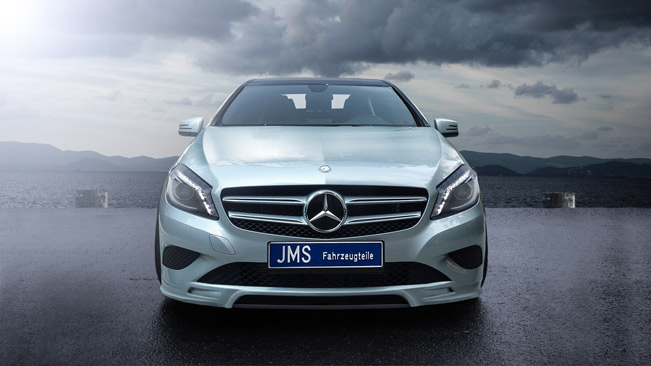 Seen enough of JMS's minimalistic approach to aftermarket customization? Well, too bad. Here's a Mercedes-Benz W176 – or, in other words, the latest A-Class – with a slight visual upgrade.
JMS are calling it a kit but we are not so sure about that. It's just one piece really. A front lip spoiler with an "integrated central diffuser". You can bolt and glue that thing on the stock bumper A-Class for just 289 Euros ($394). Oh, and it doesn't fit the AMG variants.
Will you gain something in terms of performance? Is it a hotfix to a known Mercedes aerodynamic glitch? Not likely. But hey, if you find yourself with some spare cash, why not? Might as well throw some more money at it and get the other available JMS parts. That is, alloy wheels, suspension kits speedpedal, chiptuning and exhaust kits. At least then your W176 will really stand out.
Either way, JMS, step up your game. We demand excitement... please.
Source: JMS