Impressive TDI engine for the new Audi R18
Audi had  to develop a new TDI engine for the R18 Race car, because of the regulations.
"Audi invented the TDI engine and is convinced that this technology remains one of the most efficient and modern forms to power a car - especially at Le Mans where engines with high specific power, low fuel consumption and low emissions are a necessity."
The new compact 3.7 litre V6 TDI is much lighter than its V10 TDI predecessor fitted to the older R15 TDI Race car. The V6 TDI engine powering the Audi R18 TDI, which has a cylinder angle of 120 degrees and an extremely low center of gravity, is technically generations further along the line and is also a technology-demonstrator for future production engines. It is fitted with a single turbocharger that also sits above the engine and draws its air directly through the air scoop mounted on the roof.
The 3.7 litre V6 TDI has a power of more than 540PS (397 kW). Simply an incredible result of such small, light and compact power unit.
Furthermore, the Audi R18 TDI is probably the quietest race car Audi Sport has ever built.
"Noise is unused energy," underlines Dr. Wolfgang Ullrich who is delighted by the whispering murmur of the R18 TDI.
"The sound is unique," raves Le Mans record winner Tom Kristensen.
"It's hard to describe. You have to hear it yourself. I think it's fantastic.", he finished.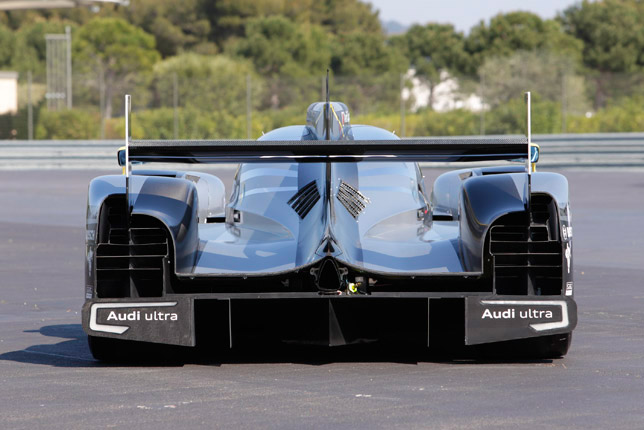 Source: Audi