Audi R18 e-Tron Quattro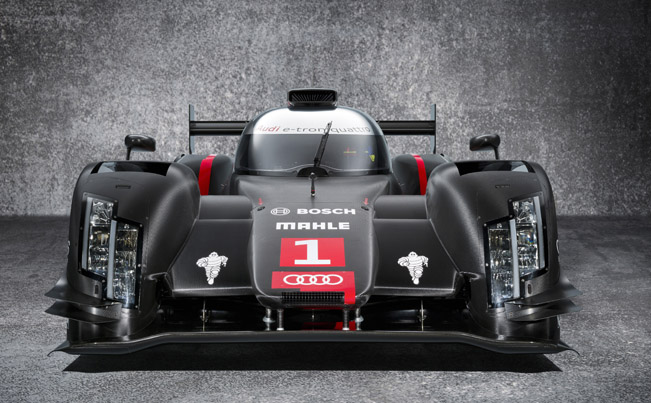 Audi Sport has developed a fundamentally new Le Mans prototype that corresponds to the Technical Regulations for 2014 and is designed for maximum efficiency. The new Audi R18 e-Tron Quattro is being tested on the race track where all new Le Mans prototypes of the manufacturer have had to prove their worth - at Sebring racetrack.
"We've reached a crucial stage in this project," commented Head of Audi Motorsport Dr. Wolfgang Ullrich.
"After building the first prototype, testing on various race tracks is now taking center-stage. The tests are mainly focused on achieving high mileage, coordinating the highly complex hybrid drive systems and working out an efficiencyoptimized total package that has never before been as complex as this one.", he added.
Audi has won the manufacturers' and drivers' classifications in the FIA World Endurance Championship (WEC) for the second time in succession and the Le Mans 24 Hours for the twelfth time this year. Until the end of this year, the manufacturer will introduce the next generation of its hybrid sports car.
Stay tuned!
Source: Audi