How About 400HP Golf and a TT at Wörthersee? This Time both from ABT Sportsline

Not one but two debuts for ABT Sportsline at the Wörthersee meeting this year. The first car is a tuned Golf, which can pump out more than 400 horses, while the second is a TT coupe. The event has started yesterday and since then we are eagerly anticipating what's next. Just to tease you a bit, prepare yourself for the reveal of the Fabia R5 Combi concept.
ABT and VW Golf R
The relationship between these two is not new.  We've seen a lot of great projects by this tuner involving a Golf model. In fact ABT Sportsline is world's largest tuner of vehicles produced by Volkswagen.
Engine
This time the biggest highlight here is that the production output of car's engine has been improved with 100 hp. As a standard the unit under the hood produces around 300 hp (221 kW), but after ABT's treatment the car is capable of generating 400 hp (294 kW).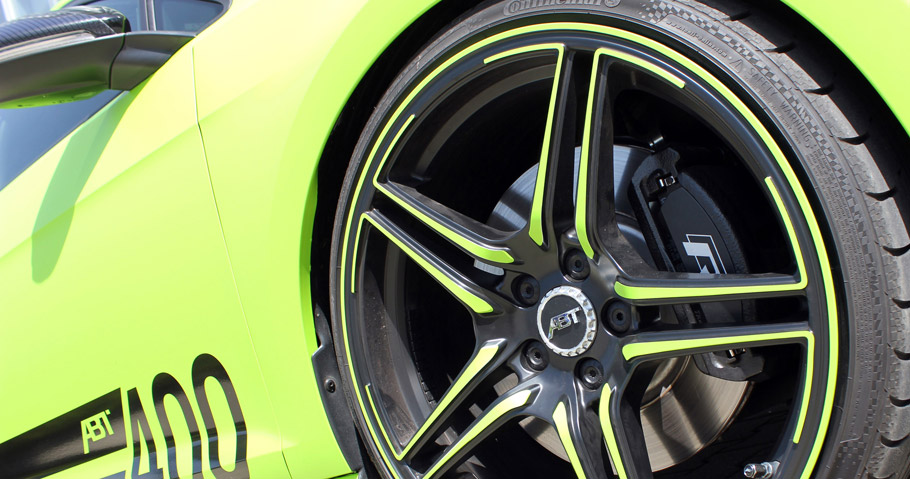 Exterior
The exterior stance of the model is stunning. The car has been wrapped with aggressive bilious green foil. The same color can be seen in the bi-colored 20-inch ABT-FR wheels. At the front new is the in-house made front grille, which perfectly complements the head light covers and side skirts. At the back there is a tailgate add-on accompanied by four mighty 102mm black-chrome-plated tailpipes.
ABT and Audi TT
The last project of the tuner we've seen included the Audi TT in a cabrio variant. This time, the car is the same but in a coupe form. This vehicle has also received some power upgrades as well as exterior enhancements and it definitely looks fantastic.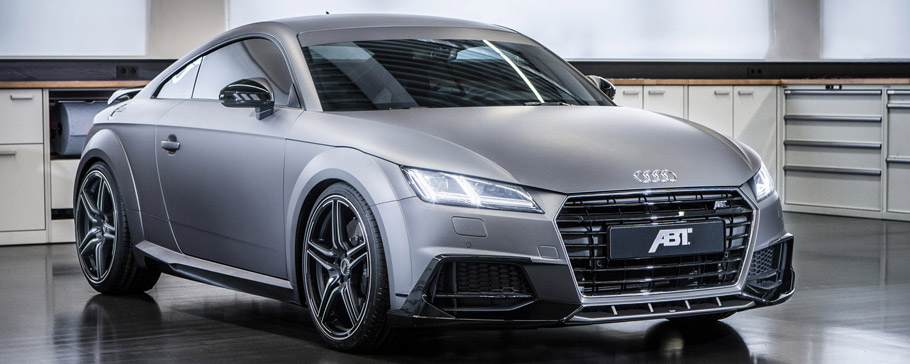 SEE ALSO: ABT Release Audi TT Roadster with 310 HP
Engine
Just like its roadster version, this TT's four-cylinder 2.0 TFSI engine has been upgraded from 230 hp (169 kW) to a full 310 hp (228 kW) and a torque of 440 Nm (325 lb-ft). In comparison the standard number for the torque is 370 Nm (273 lb-ft).
Exterior
The outer look of this model also got some modifications. There is a whole body kit added here which comprises of a front skirt add-on, carbon mirror caps, a rear spoiler at the back, accompanied by rear skirt set plus ABT muffler system. At last, there are ABT springs and sway bars that take care for balance and agility.
Source: ABT Sportsline