ABT Celebrates 40 Years Of Golf With Custom Golf I GTI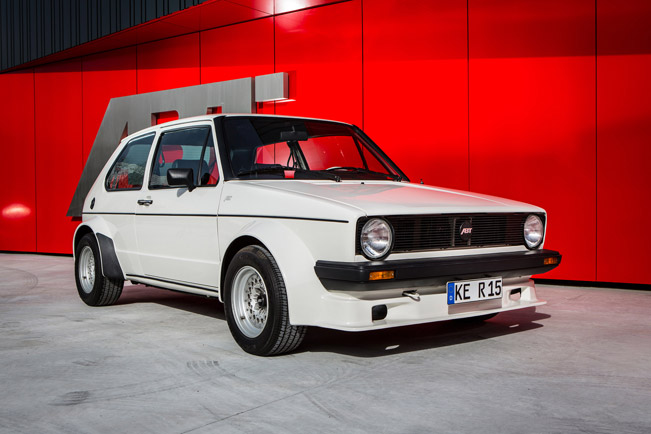 ABT Volkswagen Golf I GTI comes to commemorate the 40th anniversary of one of the most iconic cars in history – the Golf. The original first generation of the angular Volkswagen Golf Mk1 was presented in 1974 and was successor of the Beetle. The car was intended by the brand as a modern front-wheel-drive, hatchback replacement for the ageing Beetle. In fact, the Mk1 was Germany's best selling car right from the start.
In fact, the tuners at ABT customized this VW back in 1982 and now they are bring it in the present to celebrate the unique history of the car. This particualr model was fitted with a 7'' widebody and suspension-kit. In addition, the power was also enhanced with almost 50 per cent. Precisely, the serial GTI develops 163hp (120kW), while the custom - 220hp (162kW).
The sprint from 0 to 100 km/h was estimated at 6.8 seconds. Responsible for that kick is the KKK exhaust gas turbocharger. The latter was at that time only available from Volkswagen for the very expensive Audi Quattros.
Furthermore, Golf I's engine was made stable with a number of high-end components like autothermal pistons and a special crankshaft. And then there was the roaring "turbo exhaust system" and the ABT "super suspension". Alloy wheels in a very classy design were added and fitted with wide-base tires in the dimension of 205/60R13. The interior was also changed. White-leather sport-type steering wheel and various additional instruments are present.
Source: ABT