Geneva Motor Show: Rolls-Royce Wraith Unveiled!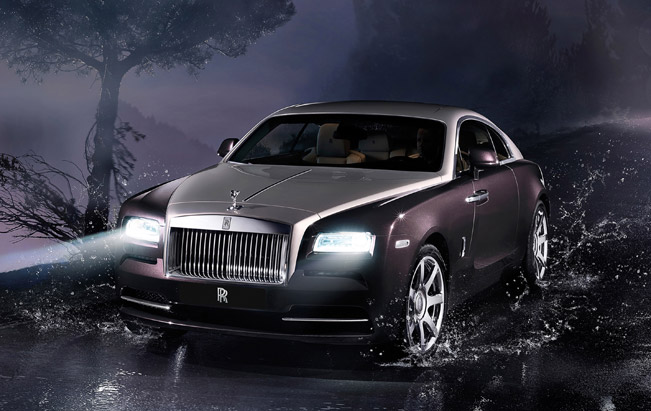 Rolls-Royce Wraith is finally being unveiled with the start of the 2013 Geneva International Motor Show. The model has been teased several times the last couple of weeks and now we are pleased to see its outstanding assets and features.
In fact, Wraith is the most powerful and dynamic Rolls-Royce ever produced. It also exudes luxury, refinement and hand-craftsmanship, alongside its unique character defined by power, style and drama.
When looked in profile, this special Rolls-Royce model, shows sweeping fastback design, bold lines, tension in the panels and a raked rear screen. The dynamic expression is additionally underlined by the deeply recessed grille, wide rear track and dramatic two-tone presentation.
When the doors open, one can see a sumptuous interior complete with softest Phantom-grade leathers and expanses of wood called Canadel Panelling. The model is named after the famous cove in the South of France where Sir Henry Royce. The interior ambiance is complemented by Starlight Headliner, 1,340 fibre optic lamps - hand-woven into the roof lining to give the impression of a glittering, starry night sky.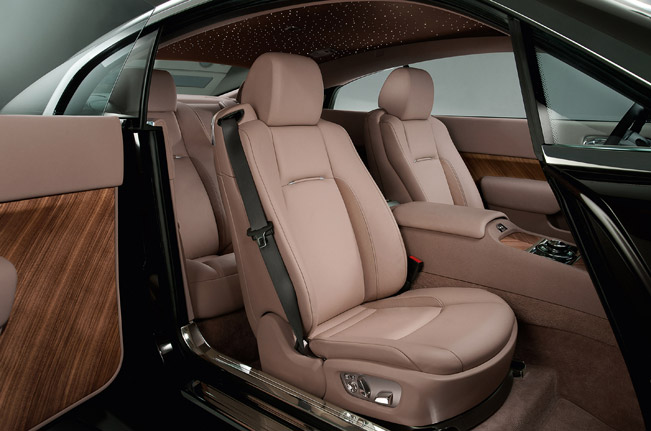 But more importantly, the power delivery is effortless thanks to the V12 unit coupled with an eight-speed automatic ZF transmission. We are speaking here of 624 bhp (465kW) and 800 Nm of torque from 1500 rpm. This delivers an instant acceleration from 0 to 100 km/h for just 4.4 seconds.
The wide rear track, shorter wheelbase and lower roof height additionally contribute to the most powerful, involving driving experience of any Rolls-Royce in history. The car's suspension has been constructed in order to minimize body roll and discreetly amplify feedback when cornering; while steering weight is heavier at high speeds and lighter at low speeds adding to the spirited drive.
Moreover, there are also some agility improvements. The Satellite Aided Transmission (SAT) technology on the other hand takes the powertrain to a new level of effortless delivery. The latter system utilizes GPS data in order to see beyond what the driver sees. It anticipates his next move based on location and current driving style, and then selects the most appropriate gear for the terrain ahead.
Advanced mechanical and electrical technology deliver systems are also included in the Wraith. For instance, the car comes equipped with head-up display, adaptive headlights and Wraith's keyless opening boot.
Other enhancements in communications come in the design and functionality of the elegant Spirit of Ecstasy Rotary Controller. This allows navigation through on-screen functions using a touch pad that includes pinch and pull functionality to echo smart phone usage.
Rolls-Royce Wraith will have a price around €245 000.
Source: Rolls-Royce