Fostla.de wraps a sexy Nissan Nismo in exclsive vinyl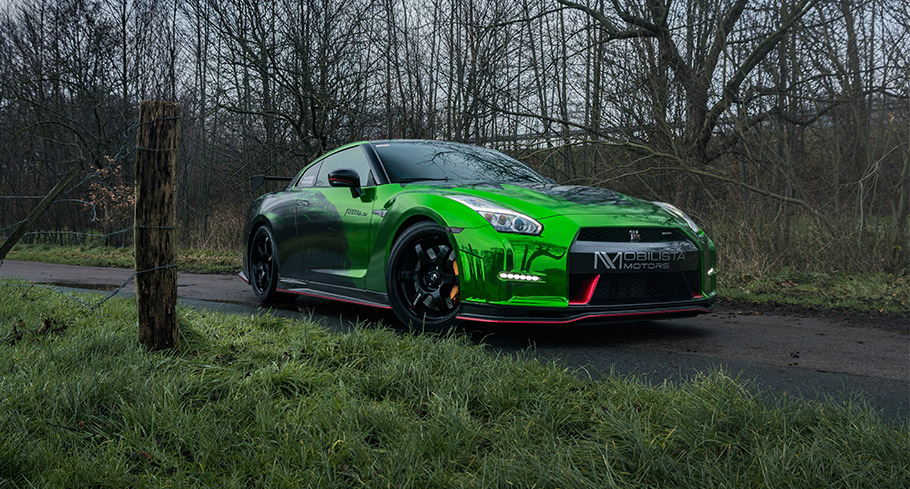 Fostla.de team is known to offer exclusive and super high-quality tuning projects and ideas to its clients. And given that the team works in close collaboration with other well-known names in the world of tuning as Brabus, PP-Performance and Startech, enthusiasts should know that every single project that comes out of this studio is made of the highest possible quality.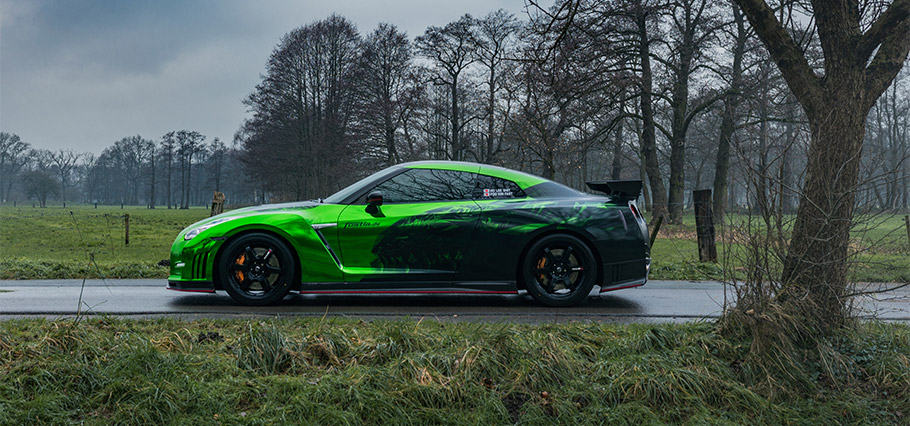 And this is the case with a lucky Nissan GT-R Nismo machine. Fostla.de team jumped into action and has changed the expression of the machine entirely by wrapping it with exclusive vinyl that gives some sporty character and super-aggressive feel. This is a Godzilla-design idea and led to numerous challenges – one of which is to imprint the layer on a chrome and cover the entire vehicle surface with the exclusive material without sacrificing quality and precision. Also, the team has included a special exhaust system by Akrapovic that gives the Nismo GT-R a recognizable and rather menacing roar. Also it contributes to optimizing the overall power output distribution. Sweet!
SEE ALSO: BMW announces details about unveiling new vehicles
It is always good to see such projects coming to life – first such tuning ideas showcase that the design team knows what he is doing and second, it is doing it with pleasure and desire. In fact, we should all learn from people like Fostla.de. Do what you love and success will follow!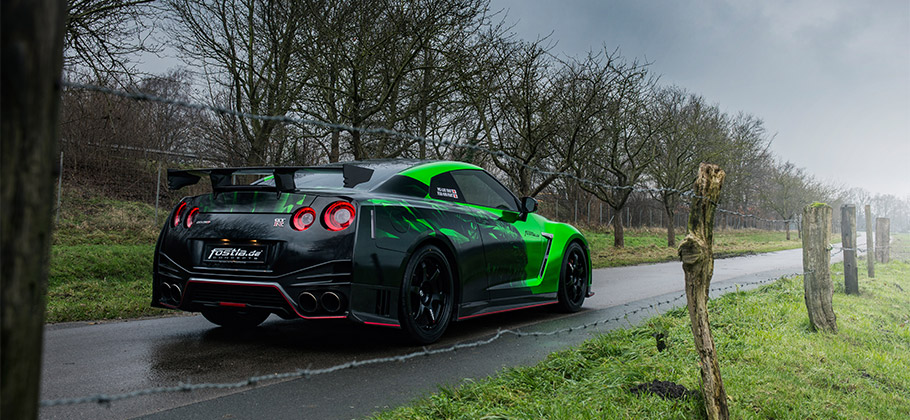 Source: fostla.de