Nissan proudly unveils the 2017 GT-R NISMO. Check it out!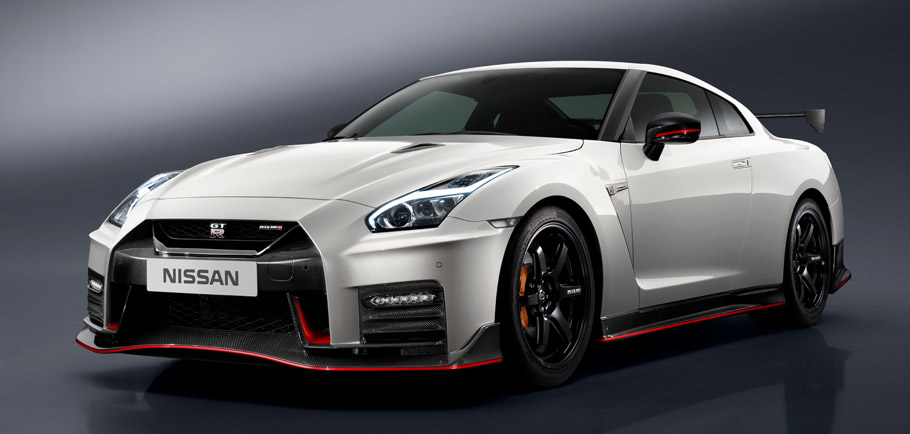 Beautiful and confident, the new 2017 Nissan GT-R NISMO made its global debut at the Nürburgring race, known as the longest and one of the toughest race tracks in the world. Also, this was the place where the new GT-R NISMO was tested, tuned and refined.
And just like the GT-R Premium, the 2017 GT-R NISMO features redesigned face and overall more aggressive fascia. Also, in order to keep the engine cool, the engineering team geared the car with special dark chrome V-Motion grille. Also, the reinforced hood avoids deformation at extreme speed and allows it to keep its aerodynamics at high levels. We all see what is happening here: Nissan team makes everything possible to blend capabilities with aesthetics. And in our opinion we see a more than satisfactory result.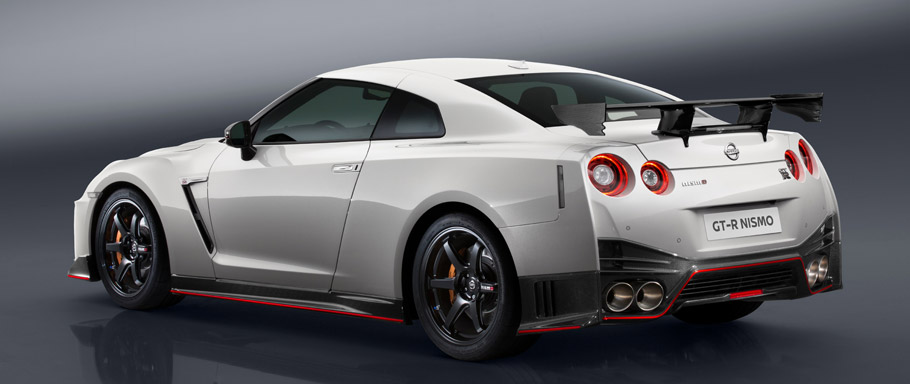 Furthermore, the 2017 GT-R NISMO benefits from overall refreshed interior. In fact, the whole cabin has that more upscale feel and offers incredible feel of comfort. The dashboard and the steering wheel are covered in high-quality Alcantara suede, while the central stack layout has been improved and simplified with tons of utility systems. And let's not forget about the 8-inch touch-panel monitor with large icons, the Display Command Control on the carbon fiber central console and the comfortable leather-appointed Recaro seats.
Drivetrain system
The AWD-drive NISMO also features and tons of performance upgrades. The stiffer body construction allows the addition of special shock absorbers, new springs, new stabilizers and additional downforce. Also, the special Blistein DampTronic driver-adjustable system utilizes multiple vehicle inputs in order to provide the ideal damping force amount and high level of control for any given track situation.
SEE ALSO: 2017 Nissan GT-R debuted at the West Coast Public Premiere
By the way, the engine is a twin-turbocharged 3.8-liter V6, capable of producing 600hp (447kW). Sweet, right? Mated to a six-speed dual-clutch gearbox, this power unit features pair of high-flow, large diameter turbochargers and contributes to the overall balance between offering both local race capabilities and technical mountain road driving.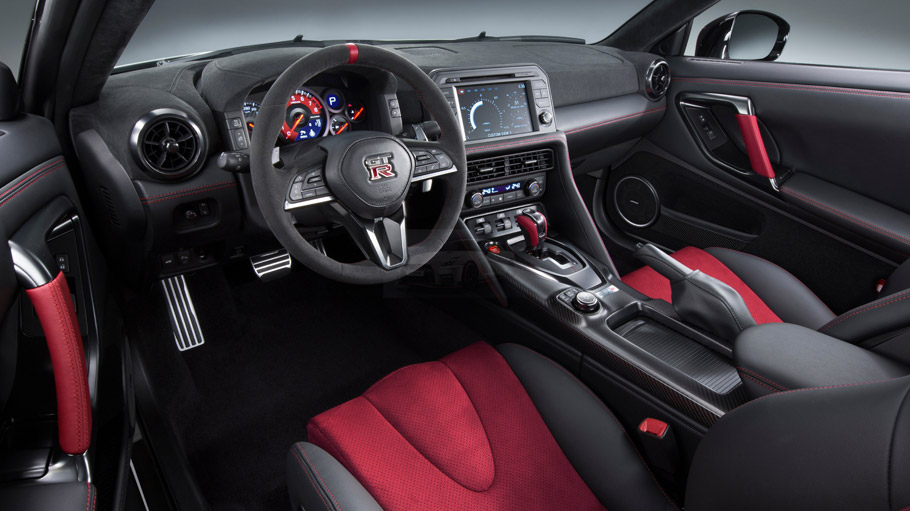 2017 Nissan GT-R NISMO will be offered in four exterior body finishes. Stay with us for further information!
Source: Nissan