Guinness Says Nissan GT-R NISMO is the Fastest Drift Car

Two days ago Nissan announced that the GT-R NISMO is about to make a brand new world record. Now, the Japanese company is absolutely ready to release the full details about the achievement. It has been officially revealed that the GT-R NISMO will be registered in the Guinness Book of Records with its fastest ever recorded drif! What's only unfortunate is that we don't have a video to show how the record was achieved.
The first thing we have to say about it is that the drift wasn't done with a regular GT-R NISMO but with a specially-tuned GT-R from the 2016 model year, which was developed with the support and coordination of NISMO specialists. The company said that the car used for the stunt was uprated to 1,380 horsepower (1,105 kW). In addition, its entire power was adapted so it goes to the rear wheels. Before the special record event, the car was tested at Japan's Fuji Speedway facility.  Helping Nissan and NISMO was GReddy Trust.
SEE ALSO: New World Record for the Nissan GT-R NISMO? [w/video]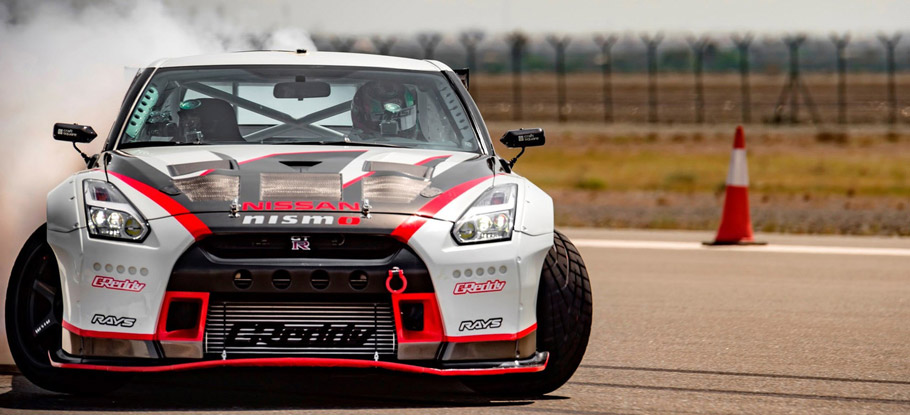 The second important detail here is that the car was driven by Masato Kawabata, who is the Japanese drift champion and title holder for the Japanese drifting series. Kawabata managed to drift at a speed of 189.49 miles per hour or 304.96 kilometers per hour and 30 degrees angle. Everything was performed during a special event at Fujairah International Airport, UAE.
There were also comments from the managing director of Nissan Middle East, Samir Cherfan, who said that thanks to this Guinness World Records title Nissan made international history for the fifth time in the Middle East. He then added that the "Nissan GT-R is one of the world's most iconic supercars, proving time and again the incredible breadth of its capabilities, and has clearly demonstrated its performance leadership by beating the best drift cars out there".
We only hope to get our hands on the footage soon. Stay tuned!
Source: Nissan