Ferrari with a touch of MEC Design Magic: a rather satisfactory result!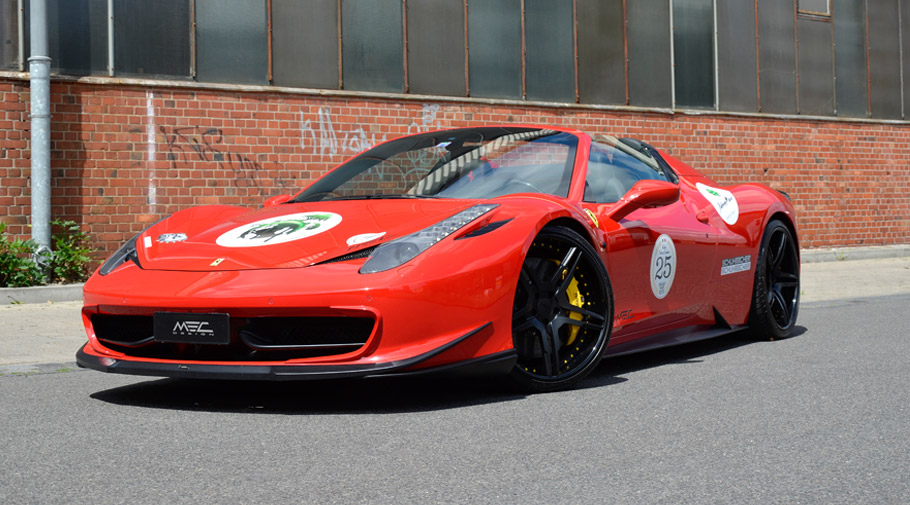 We all love Ferrari vehicles and we all love fine-tuned Ferrari vehicles, do not we? And because of our unconditional love we will tell you about a special 488 Spider model. So, sit down, relax and enjoy!
As you might know, the latest 488 Spider made its debut some years agosince then is one of Ferrari's proudest moments. But, there are some people who still want more and know that can push the boundaries even further. Indeed MEC Design team decided to take a closer look to the vehicle and tweak it a bit.
The Berlin-based studio has just rolled out a special styling and technical program for owners that look for something more than stock power and visuals. There a lot of exclusive tweakable features and tons of improvements, but the design team makes it clear of one thing: to keep the looks and performance as close as the original without changing the nature of the 488 Spider too much.
So, what did they do?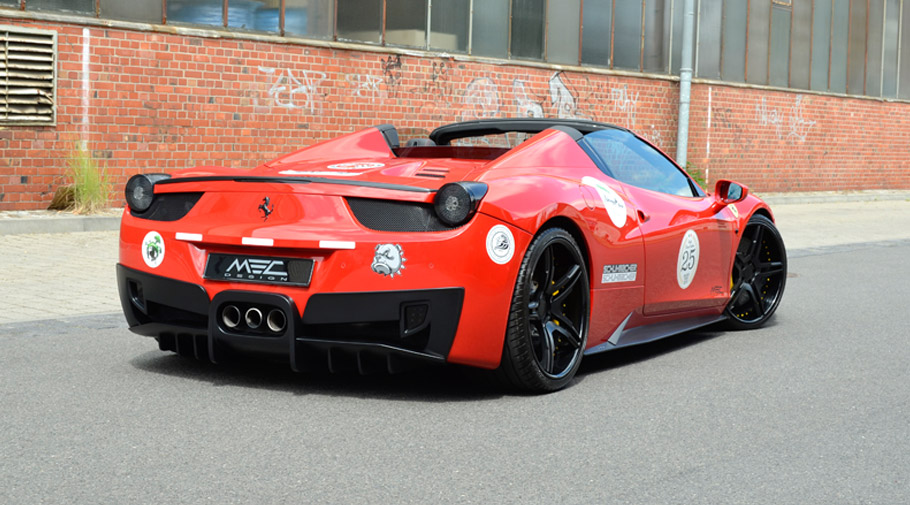 First of all, there is a three-piece "Scossa Rossa" body kit with new spoiler lip, dive planes on the corners, side sill panels and multiple-section rear diffuser with under-run protection. Also, there is a matt-black theme that covers the air intakers, grille and other body components.
This stylish black theme leaves its presense on the rear light cluster and door lock and then finally covers the darkest of hues. At the same time the in-house meCCon CCd5 alloys contribute to the visual styling with sweet five-spoke design in matte black. Cool.
SEE ALSO: Modern Classic Ferraris are seeking their new owners!
In terms of performance and drivetrain system, MEC Design team adds sporty suspension kit that lowers the overall ride height by 60mm and further improves handling. The engine itself hasn't undergone any notable changes, but on the other hand, MEC Design offers a special sport exhaust system, named "Apocalypse". Badass.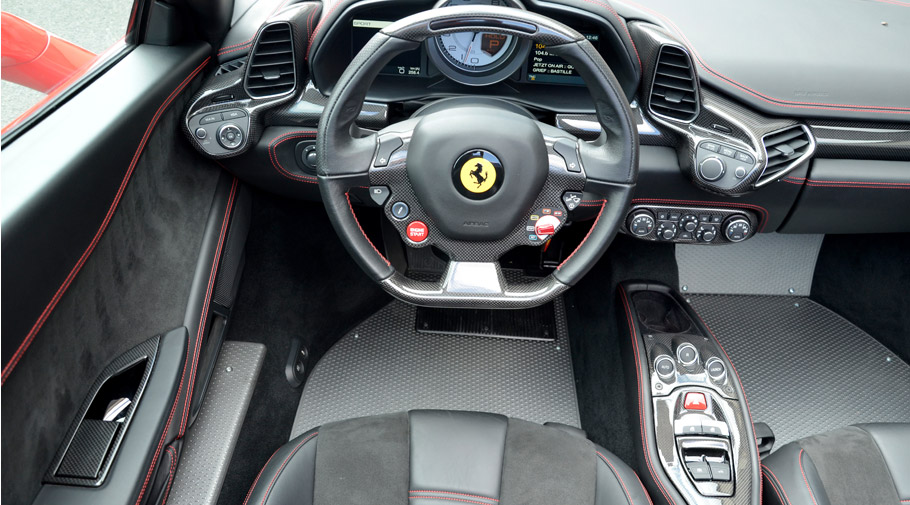 The interior is dominated by exclusive leather and some MEC Design-exclusive components: there is a whole carbon-fiber interior package fitted in that brings carbon-fiber inserts for the doors, dashboard and central console, including heater control panel. Also, there are sweet MEC Design floor mats and LED lightning set.
So, what do you think?
Source: MEC Design